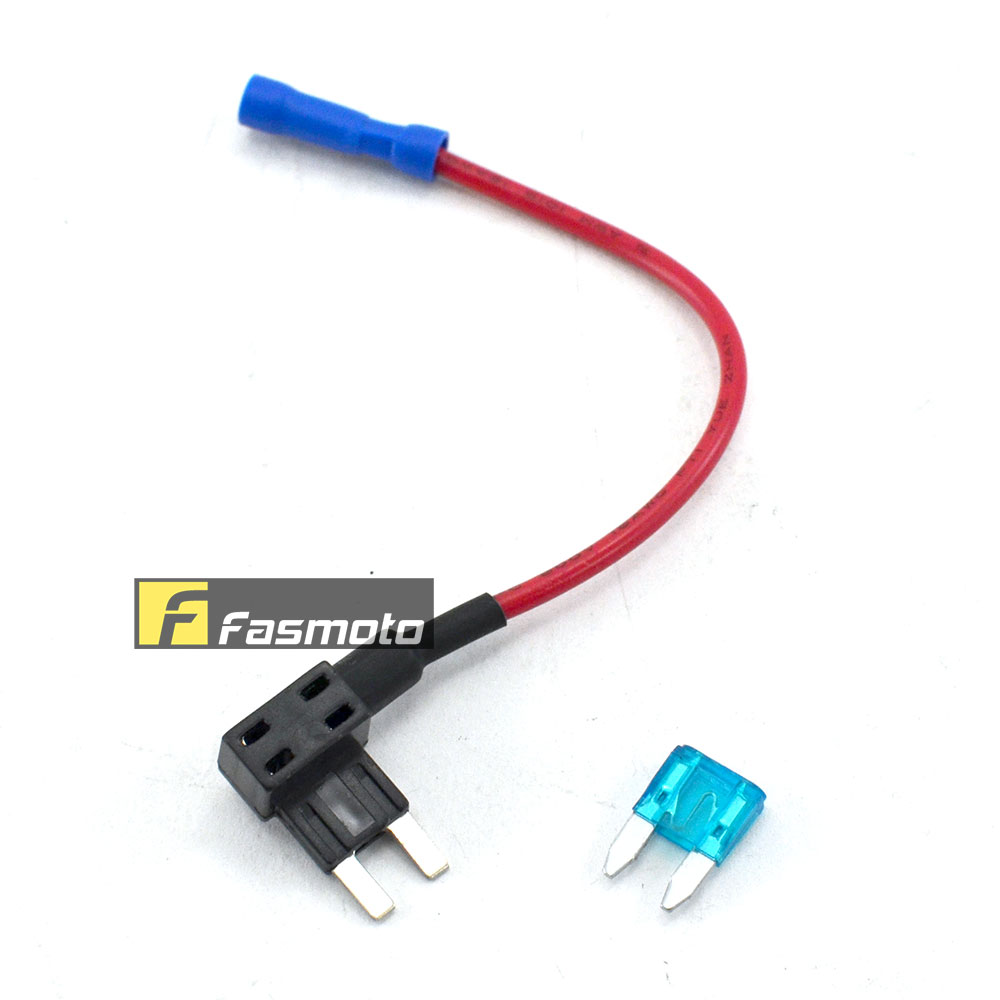 Circuit Fuse Tap Mini Blade Fuse Holder with 15A Fuse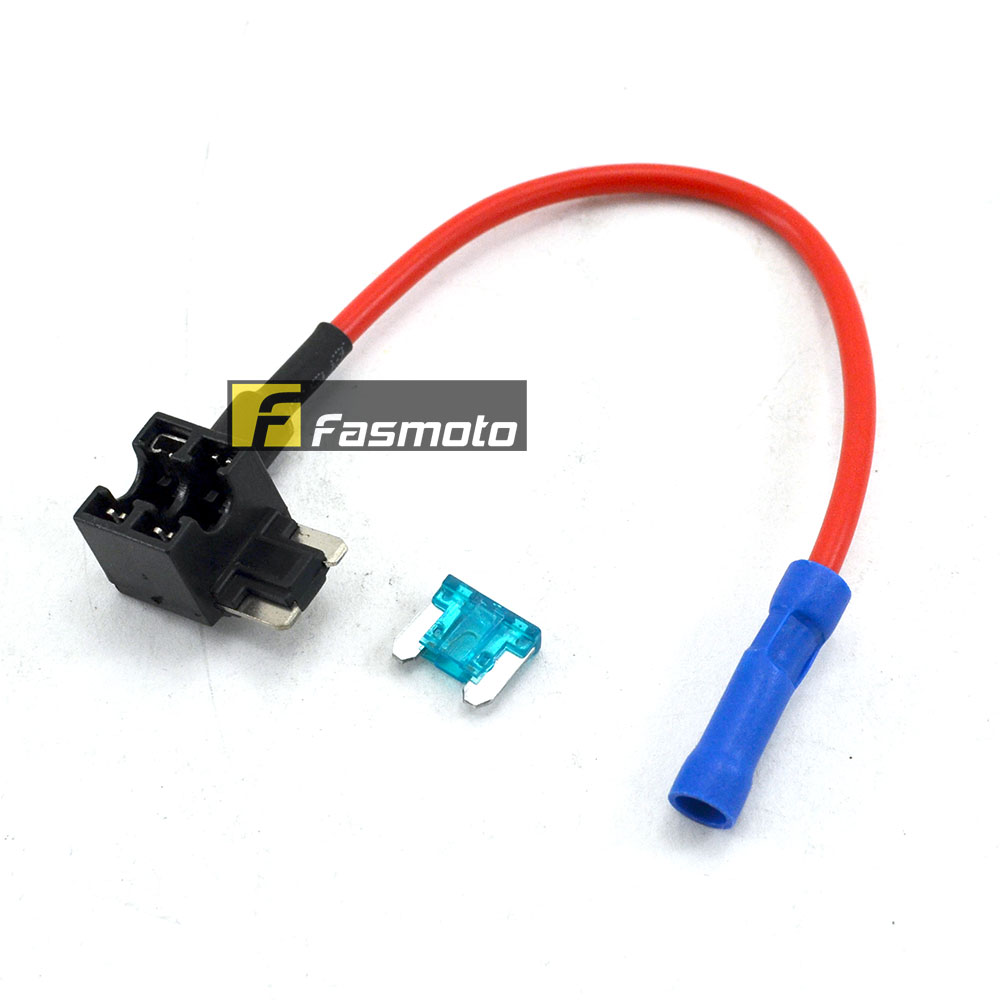 Circuit Fuse Tap Low-Profile Mini Blade Fuse Holder with 15A Fuse
Available  in Mini Fuse and Low-profile Mini Fuse types. 15 Amp Low-profile Mini Fuse included in this package.
If you are trying to avoid splicing wires to install additional devices in your car, then the circuit fuse tap may be what you need.
Ideal for, Dash Cam, Standalone Navigation system, Car Alarm Systems, GPS Tracker installation and more.
How to Use
1. Find the appropriate fuse location you would like to tap.
2. Remove the fuse.
3. Insert the circuit fuse tap
4. Re-insert the original fuse
5. Insert an appropriate fuse for your application (the location in-line with the red wire).
Buy Online https://www.fasmoto.com/audio-video/audio-video-installation/fuse-holders