Syafiq dropped by to replace his head unit, front and rear speakers. Since he is upgrading to a touch screen, he also opted to add a rear camera- the Blaupunkt RC 3.0 which has a pretty good pixel resolution at 1280 x 720 pixels and decent night view.
The head unit he chose was the Nakamichi NAM3510-M7. This is one of the most affordable head unit that comes with the Apple CarPlay and Android Auto features. However, take note that this model does not have wireless connectivity for Apple CarPlay and Android Auto. That being said, we found it very responsive and packs with all the necessary inputs and outputs for an amplifier upgrade in the future.
The rear speakers are a pair of Infinity ALPHA 6520 which is sufficient to be powered by the head unit.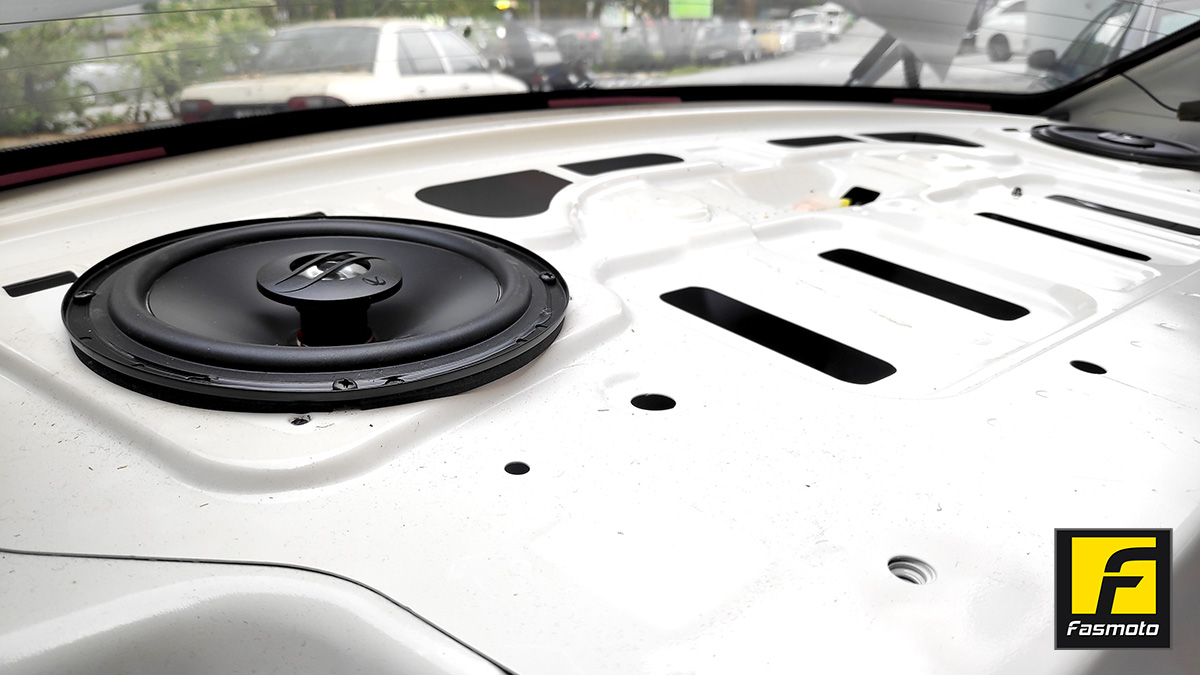 Since Syafiq has never replaced the original rear speakers, the speaker wire connectors are still in tact. Adding a pair of speaker wire harness allowed us to connect directly back to the factory speaker connector without having to cut and slice any wires.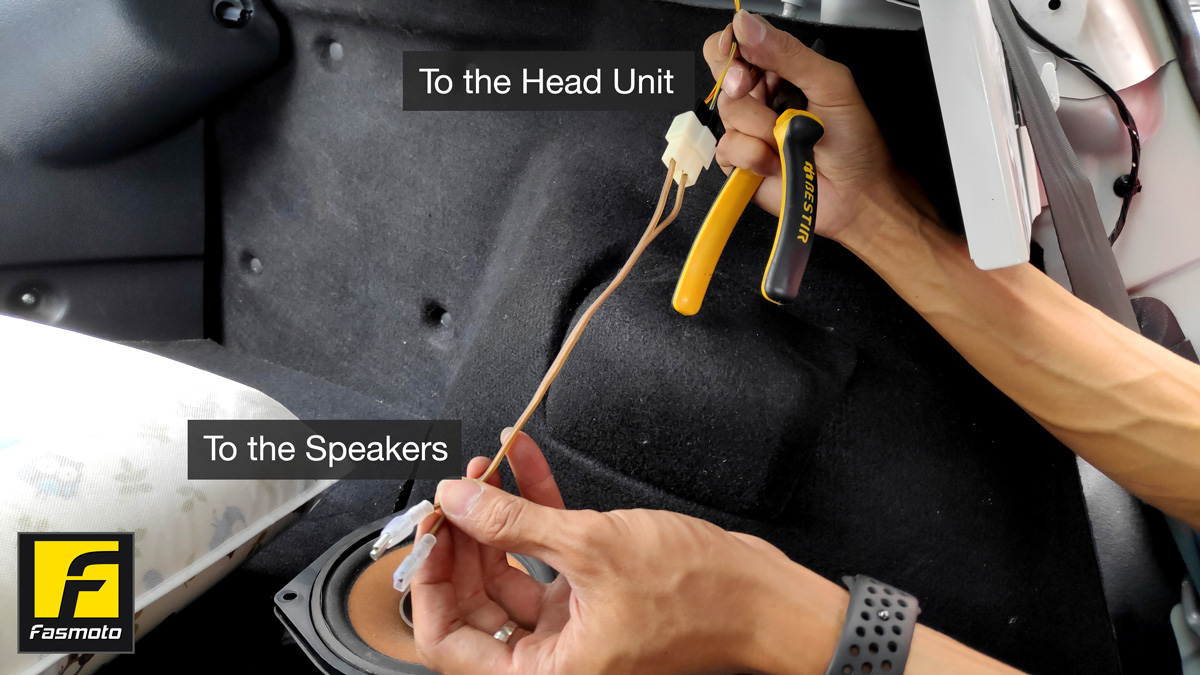 This Persona has recently been spray-painted. The paintworks guys didn't reseal back the door panel using new butyl sealant. They probably didn't expect anyone to pry open the doors. As you can see from the photo, the waterproof plastic covering is only reattached with some yellow masking tapes which can potentially cause water to leak into the door panel in the future. Of course, we fixed that with a roll of new butyl sealant.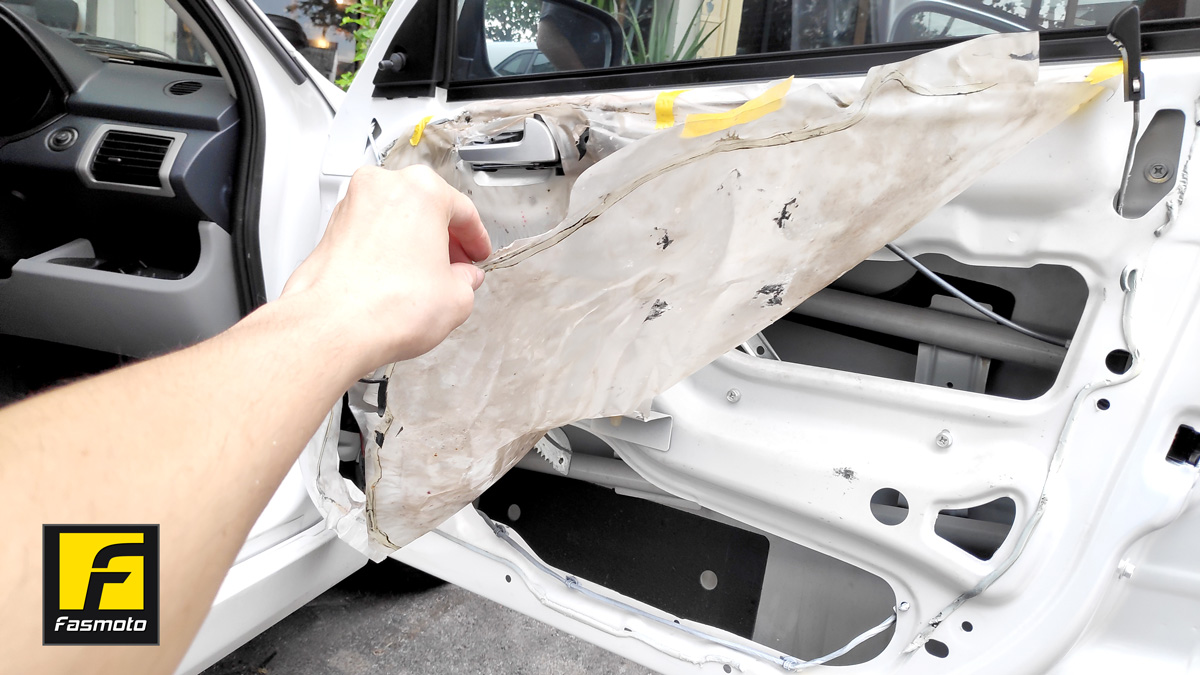 The front speakers were a pair of Kenwood. Unfortunately, the speakers have been damaged by water as evident by the rusty terminals and magnet. We decided to wrapped the new set of speakers with protective plastic sheet to ensure they are protected against the elements.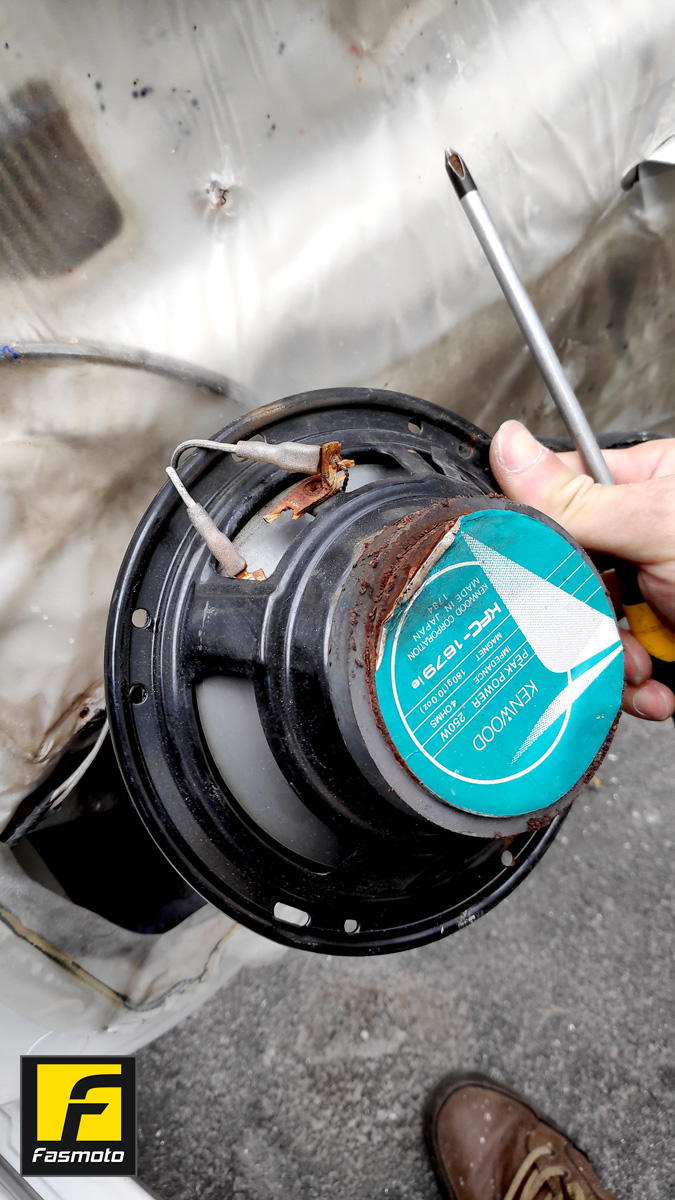 The front speakers are a set of JBL Stage3 607C component system which comes with external crossovers.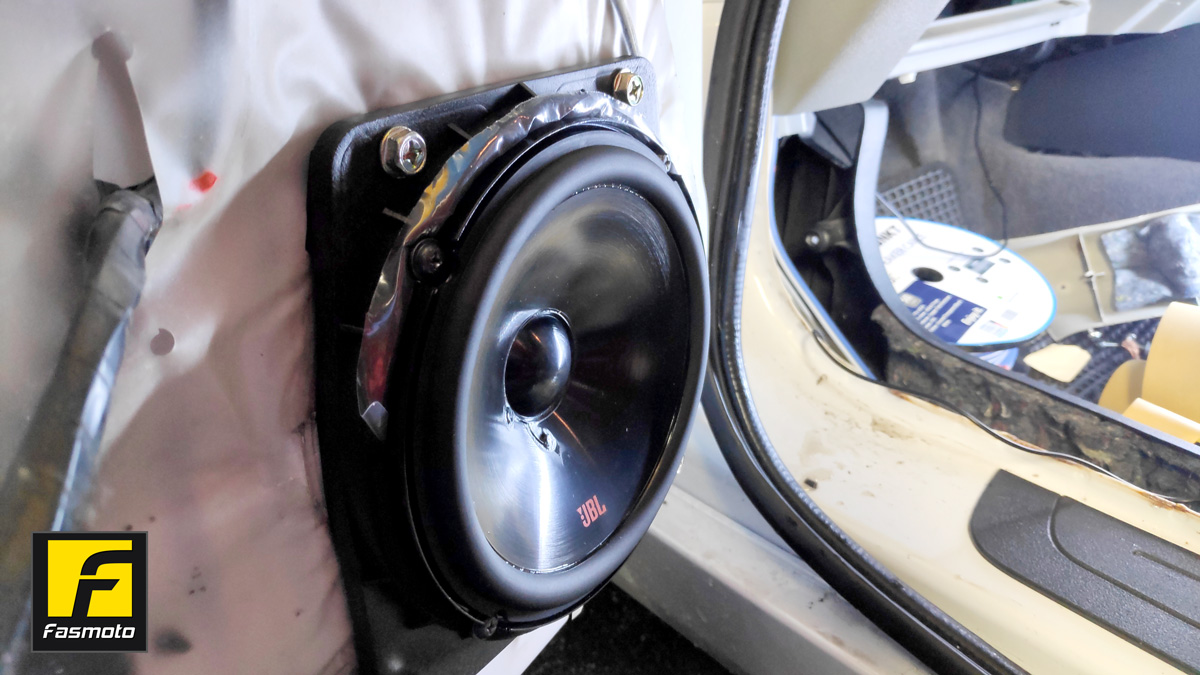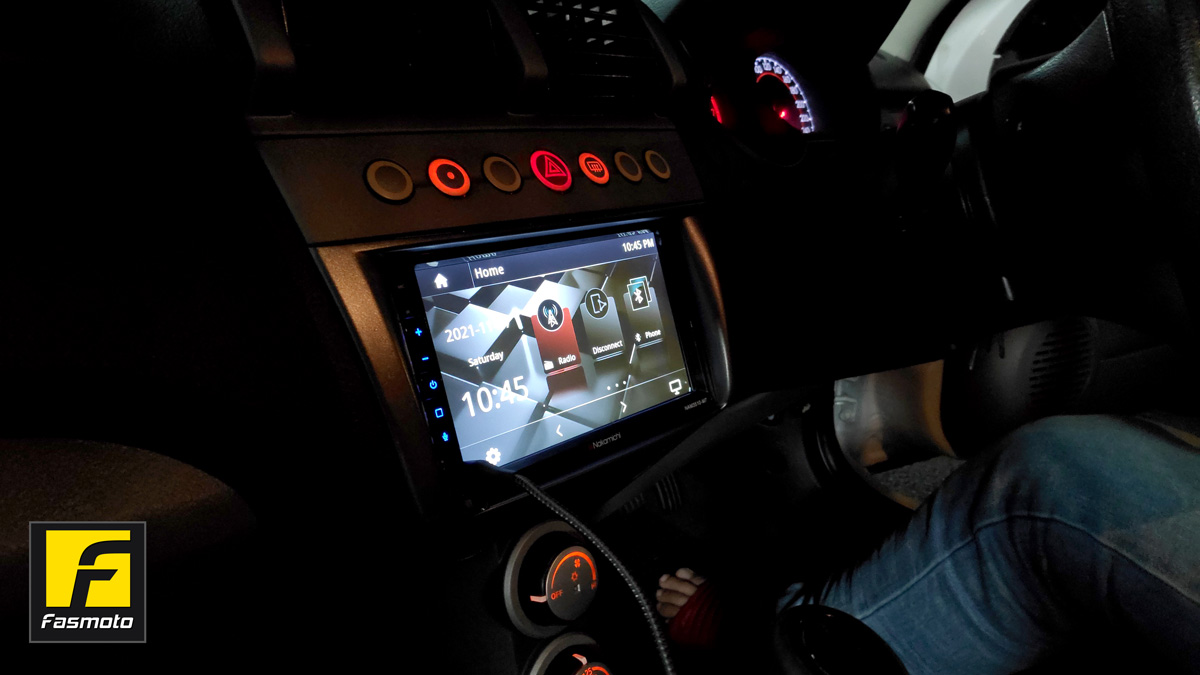 Upon connecting the phone to the head unit via the USB cable, the head unit immediately recognizes Syafiq's iPhone and proceeded to activate Apple CarPlay.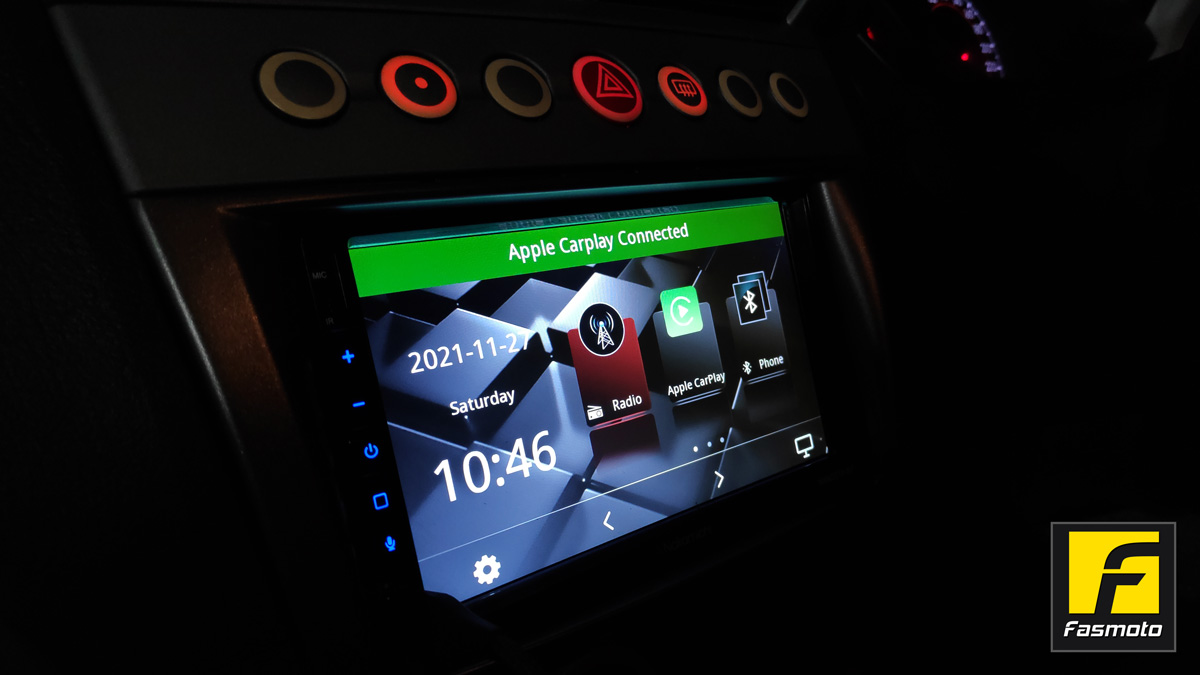 This is how the Apple CarPlay menu looks.