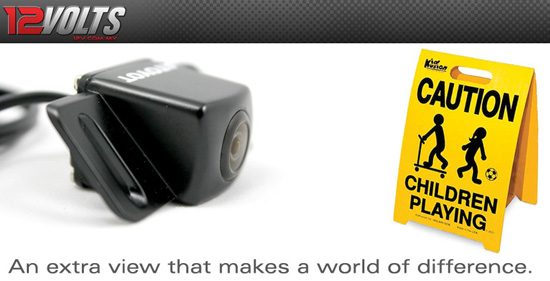 If you spent at least 3 hours a day on the road, you would have spend almost one whole day in the car for the week. A very unproductive period of time, I must say. What makes matter worst is that while you are trying to get from A to B, you decided to let your attention sway for a split second and 'BAM!', you find yourself kissing the back of someone's car.
In fact, most road accidents can be avoided. And here are FOUR major factors that cause accidents:
1. Equipment Failure: This is why regular check-up and service to your ride will save more money than if you tried to skip these routine maintenance. However, as much as we try to become responsible drivers, there's still risks that we get into an accident with someone who doesn't give a s**t about the conditions of their vehicles…
2. Roadway Design: A very common thing in Malaysia, where most roads are 'designed' to cause accidents. Even the road signs are badly designed and usually located closely with billboards and advertising signages, causing confused road users to end up in an accident rather than in their destinations.
3. Poor Roadway Maintenance: If you are one of the enlightened drivers like me, we've come to accept that potholes are part of Malaysian roads. And they've been designed to separate the amateurs and the professionals. And not to mention the speed bumps builders in residential areas that erect these hazardous obstacles in all shapes and sizes. Where did they get their construction license anyway?
4. Driver Behavior: Only one word of advice on this one- 'Patience'. And if you drink, here's the second advice, 'Don't drive'.
There are also various gadgets that you can add to your ride to enhance the safety of your driving and one of the most helpful one is the reverse camera- a nifty device that allows you to see the back of your vehicle the moment you kick into reverse gear mode.
Most of the cars can now be equipped with an additional reverse camera without burning a hole in your pocket. More so if you have kids that loves to play in the garage compound. I am not doubting your driving skills, but why take chances?
All our reverse cameras come with the following set of features:
* 1-year product warranty
* Compact size & easy installtion
* Color CCD / CMOS camera system
* Night Vision for clear visibility under low light environment
* Safety super 170° wide-angle lens
* No need to drill any holes. The camera replaces one of the number plates' light and fit in nicely into the existing bracket.
* Comes with a light bulb to replace the originally removed number plate light.
* Comes with On-Screen distance lines indicator
* RCA cable to head unit provided
* Modulation NTSC/PAL
* Power supply: DC12V ± 50%
* Water- proof index: 1p68
And to make the reverse camera upgrade even more attractive, we are offering our 4.3″ LCD monitors at 12% off the normal price for every reverse camera you purchase in the month of May or until stock runs out.
Keep everyone safe on the road!

CM-ACCORD for Honda Accord

CM-ALTIS for Toyota Altis '02 Onwards

CM-CAMRY for Toyota CAMRY

CM-CRV for Honda CRV

CM-CIVIC for Honda CIVIC

CM-LIVINA for Nissan GRAND LIVINA

CM-VIOS for Toyota VIOS

CM-JAZZ for Honda Jazz 3rd Generation Year '08 Onwards

CM-038 Reverse Camera for General Vehicles

CM-058 Reverse Camera for General Vehicles

CM-098 Reverse Camera For General Toyota Vehicles