This morning, Nic dropped by to upgrade his Proton Saga BLM's player to the Sony CDX-G1151U, which plays music from CDs and USB drives.
Here are some of the installation photos.
Here's the original look of the stock head unit, a Clarion.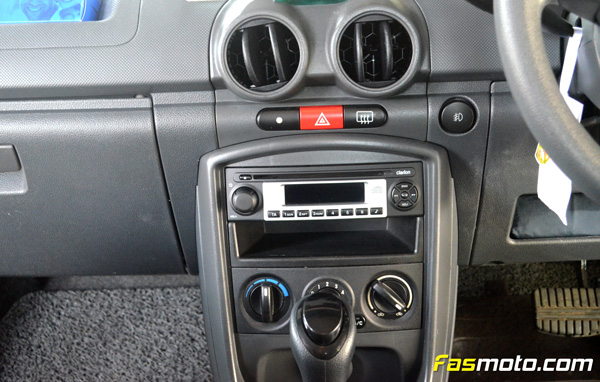 You need a bit of force to open up the dash panel, but just enough.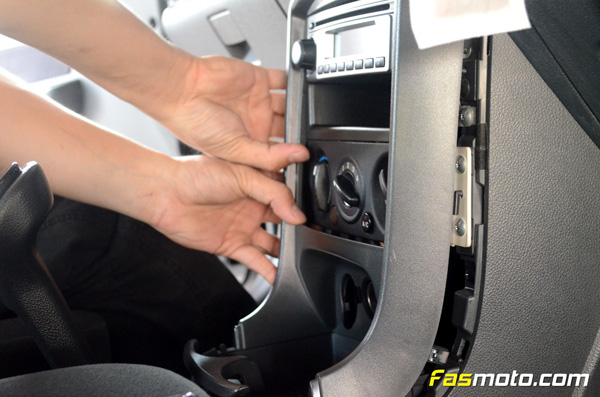 The stock Clarion unit is removed from the dash panel.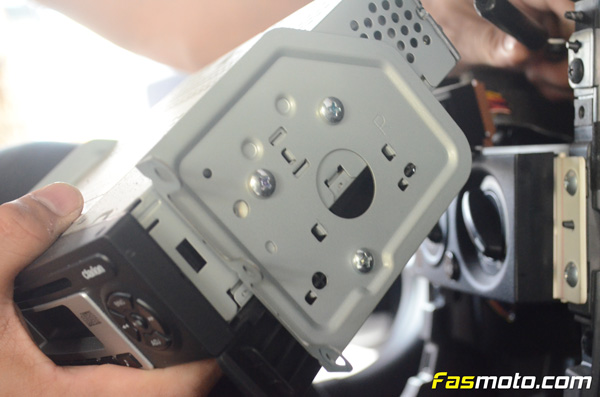 Adjustments need to be made to ensure the face plate is sitting just right on the dash panel.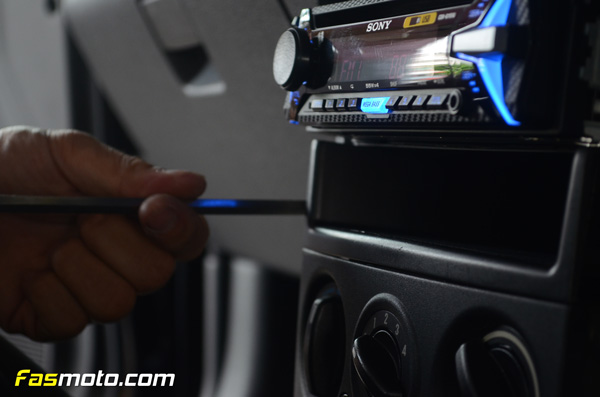 With the correct wiring harness, no existing vehicle wiring need to be cut or spliced.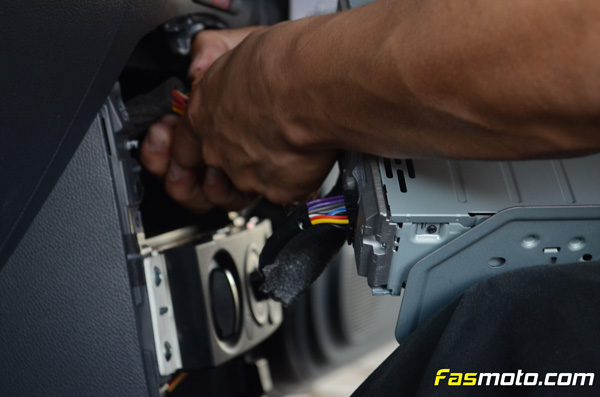 The new Sony unit looks much better than the stock one and definitely plays better.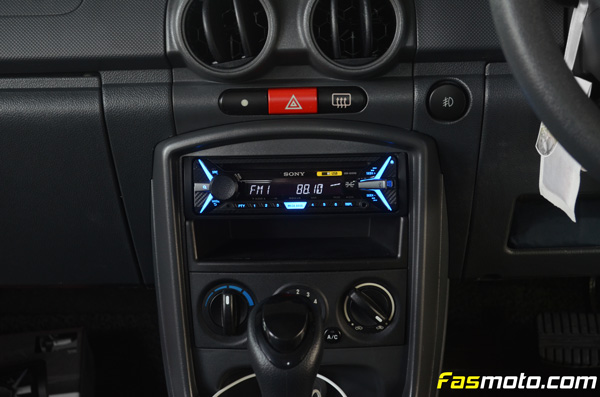 For installation enquiries, please contact:
1) David +60196593061, E-mail: [email protected]
2) YC +60195692664, E-mail: [email protected]
Our installation center is located here: www.fasmoto.com/contact-us