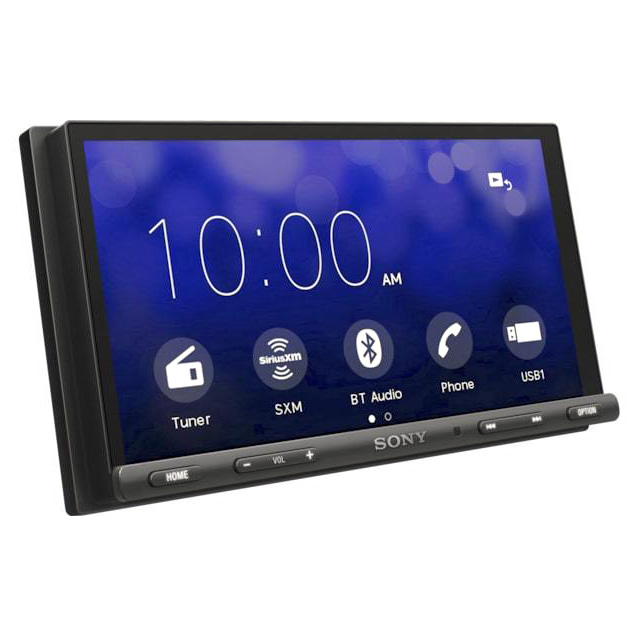 Sony XAV-AX5000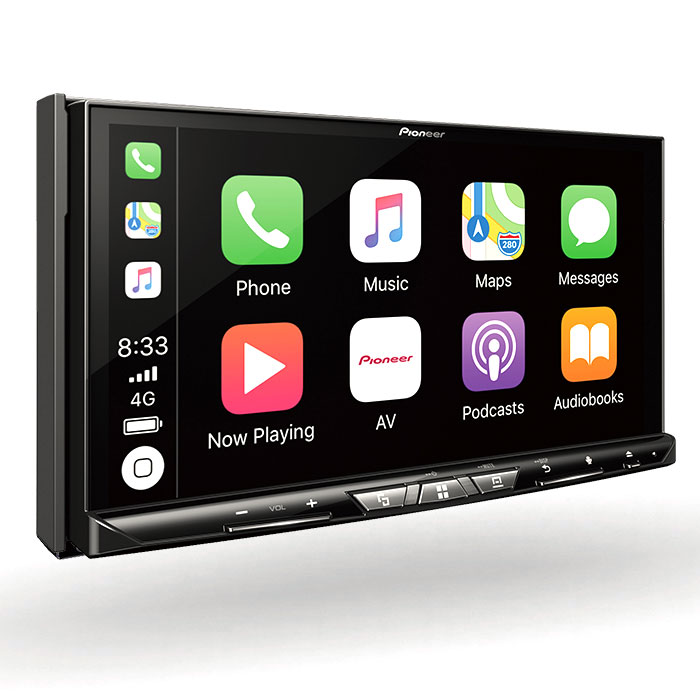 Pioneer AVH-Z9150BT
FEATURES & SPECS COMPARISON
Product Details
Product
SONY XAV-AX5000 6.95″ (17.6cm) Apple CarPlay Android Auto Bluetooth Car Radio
Pioneer AVH-Z9150BT 7″ WiFi for Wireless Apple CarPlay Android Auto Mirroring
Image
Price
RM1,635.00
RM2,695.00
Model
XAV-AX5000
AVH-Z9150BT
Brand
Sony
Pioneer
Availability
In Stock
In Stock
Rating

Based on 0 reviews.

Based on 0 reviews.
Summary
More screen, more music connections Enjoy smooth and simple control for every journey, with a responsive 6.95″ (17.6 cm) (diag.) touchscreen display that wakes up 2.5 times as fast as previous ..
Next-Generation Connection to a World of Content Connect wirelessly to an ever-expanding array of apps and content stored on your smartphone − all instantly accessible and convenient to..
Weight
1,760.00g
2,960.00g
Dimensions (L x W x H)
24.00cm x 19.00cm x 24.00cm
29.00cm x 16.00cm x 25.00cm
General
Fitment Size
2-DIN (180mm)
2-DIN (180mm)
Hands-free Mic
Yes (Attached to Unit)
Yes (Attached to Unit)
Navigation
No
No
Steering Remote Control
Yes, interface required for certain car models.
Yes, interface required for certain car models.
Warranty
12 months
12 months
Wireless Remote Control
Yes
Yes
Display
Key Illumination
White
Variable Color
Multi-Language Display
Yes (English, Spanish, French, German, Portuguese, Thai, Simplified Chinese, Traditional Chinese, Korean, Arabic)
Yes (English, Thai, Chinese (Simplified), Chinese (Traditional), bahasa Indonesia
Resolution
800 x 480 (WVGA)
840 x 480 (WVGA)
Screen Size
6.95"
7"
Touch Screen
Yes
Yes
Connectivity
Android Auto
Yes
Yes
Apple CarPlay
Yes
Yes
Bluetooth
Yes
Yes
Mirroring
No
Yes
Audio
EQ
10-band
13-band
Hi-Res Audio
No
Yes
MOSFET (W)
55W x 4
50W x 4
Network Mode
No
Yes. 3-way Network Mode (High/Mid/Low)
Spotify
Yes (CarPlay and Android Auto)
Yes
Subwoofer Control
Yes
Yes
Time Alignment
No
Yes
Tuner
Radio
FM/AM
FM/AM
RDS
Yes
Yes
Shortwave
No
No
Inputs/Outputs
Aux-in
No
1 (Rear)
Camera Input
Rear
Rear
HDMI
No
Yes
RCA Preouts
3 (2.0V)
3 (4.0V)
USB
2 Rear
2 Rear
Video Out
None
1
Media Playback
Audio Formats
PCM, MP3, WMA, AAC, FLAC
MP3, WMA, AAC, WAV, FLAC
Media
USB
DVD/CD/USB/SD
Video Formats
MPEG-4(Simple Profile), AVC (H.264 Baseline), WMV, FLV, MKV, Xvid
H.264, MPEG-4, WMV, DivX Jpeg
Besides the common features and specs, there some other noteworthy factors that should be taken into consideration.
Boot-up Speed
Sony does highlight this as a feature and we think it should be a consideration. Many of the head units take awhile to boot-up, but this Sony is amazingly fast. The Pioneer AVH-Z9150BT is notably slower in this aspect.
Detachable Face Security
It should be noted that the detachable face security is not available for the AVH-Z9150BT XNRC (Malaysia) models and only available for the XNRD/RI (Other region) models. Both the Sony and Pioneer sold by us will not have detachable face.
Connectivity
The Wireless connectivity of the Pioneer is definitely a big plus if USB cables annoy you. We find this to be a great convenience with the Pioneer in terms of usability. Not having to plug in the phone each time you step in and out of the car grows on you. Especially if you are one who gets in and out of your car multiple times a day we would imagine. For those who don't, I'd imagine wouldn't be too affected by this.
The Pioneer also has additional HDMI and RGB connections which will allow for adding external modules such as GPS box and TV Tuner. You can also play Full HD video from a USB or SD Memory device on the Pioneer.
Display
Bezel-less display, what's the big deal? That's what we thought until seeing this unit in a car. It looks really nice and classy when compared to other models. Looks like Sony seems to know a thing or two about displays.
The Sony has a simple very intuitive user-interface where else we find the Pioneer can be a bit complex and confusing. To be fair, the Pioneer has more features and therefore you would expect a more complex user-interface. On a positive note, the Pioneer does allow for customization of the home screen which certainly is useful.
Although the AVH-Z9150BT boasts 24-bit true color, in all honesty, we did not see that great a difference between the two models, even in sunny situations. We think both the units have very nice displays. Also, the small difference in screen size and resolution is hardly noticeable.
If you are particular about the button colors and prefer to be able to change them, then the Pioneer will suit your needs where the Sony is only able to display white buttons.
Audio
3-way Network Mode. If you plan on setting up your speakers this way, then only the Pioneer will be able to do this. Time alignment is another feature not available on the Sony. If you want the same features on the Sony, then you will need to add a DSP to your setup.
The Hi-volt preouts on the Pioneer definitely blows the Sony away when it comes to sound quality. If you are an audio guy and plan on adding amps and such to your system, then this is perhaps one of the important considerations for you.
Which would be our overall winner? We would pick the Pioneer AVH-Z9150BT for sure. We saw this coming from the start since we are comparing two very different models at different price points. The Pioneer wins overall simply because it is feature packed, has many connectivity options, more media play-ability and also just performs the best audio wise. We wouldn't expect any less from this particular Pioneer really, being that it is currently the top dog among the Pioneer double DIN head units.
Having said that, we do feel the XAV-AX5000 is a very, very nice unit and it suits the price point that it is at. For those looking for a quality touchscreen head unit without all the fancy features, the Sony will be perfect. For what it lacks in features, it makes up in savings.
Disclaimer : All of the above are our opinions and we hope you will take it for what it is and make your own conclusions. Any prices stated above is accurate at the time this was written and is subject to change without notice.