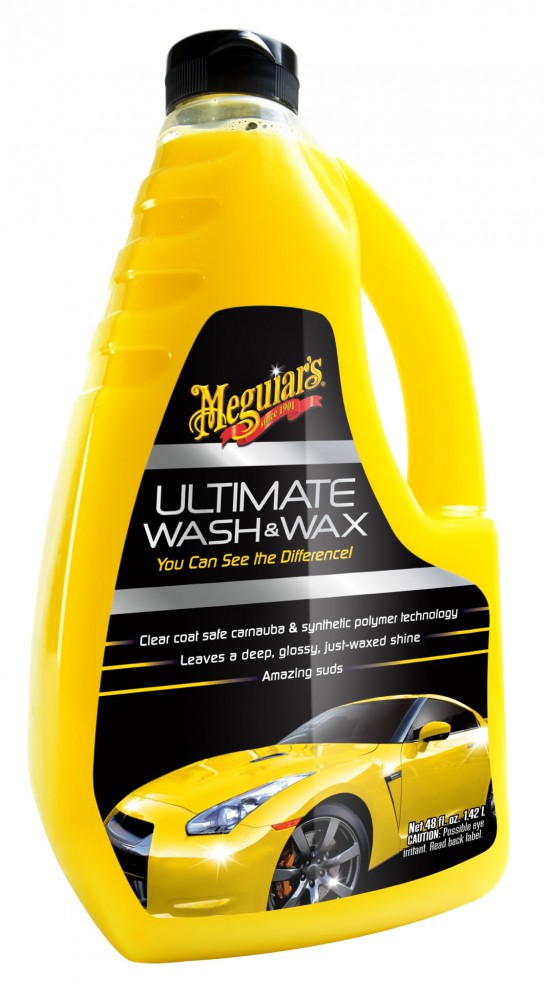 Meguiar's legendary wax protection…while you wash! This product is clear coat safe carnauba and synthetic polymer technology in our most premium wash. It leaves a deep, glossy, just-waxed shine!
Traditional "Wash & Wax" products are typically weak on suds, shine and protection, but not anymore! Meguiar's® hybrid blend of premium carnauba wax and synthetic polymers provides protection and shine while you wash… and the sudsing? It's the Ultimate!
• Hybrid carnauba/polymer wax protection
• Incredible sudsing action safely lifts dirt & grime
• Enhance gloss and shine in one easy step
Ultimate Wash & Wax is the perfect way to clean and shine your car's finish in-between regular waxing, boosting your protection, glossiness and shine! Meguiar's® Ultimate Wash & Wax is compatible with all Meguiar's® washes and waxes.
For privacy reasons YouTube needs your permission to be loaded.
I Accept