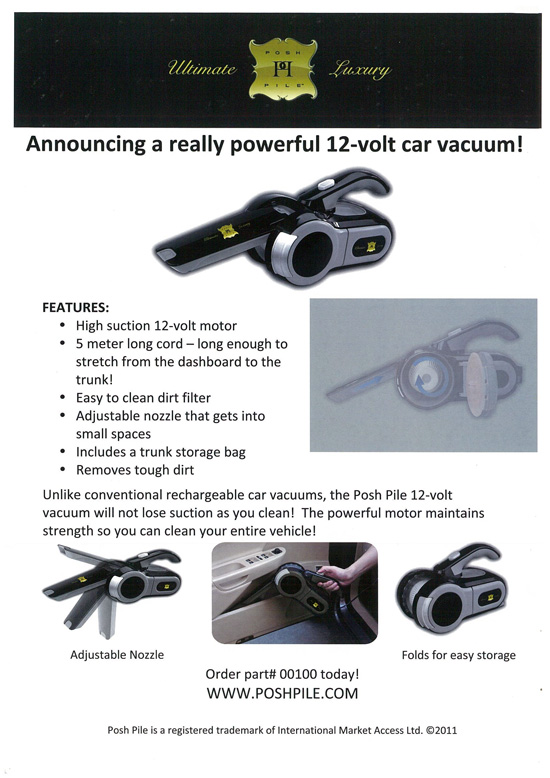 FEATURES:
High suction 12-volt motor
5 meter long cord – long enough to stretch from the dashboard to the trunk!
Easy to clean dirt filter
Adjustable nozzle that gets into small spaces
Includes a trunk storage bag
Removes tough dirt
Unlike conventional rechargeable car vacuums, the Posh Pile 12-volt vacuum will not lose suction as you clean! The powerful motor maintains strength so you can clean your entire vehicle.
For privacy reasons YouTube needs your permission to be loaded.
I Accept
Buy NowPosh Pile 12 volts Car Vacuum Cleaner