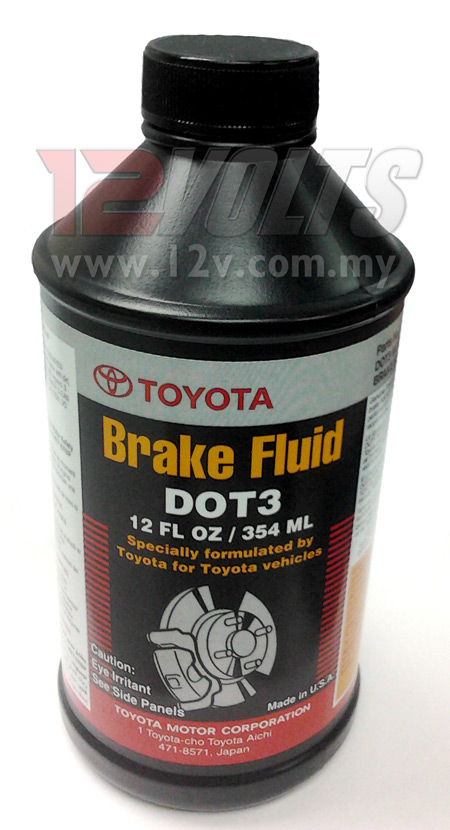 Genuine Toyota Brake Fluid is a SUPER HEAVY DUTY HI-TEMP brake fluid specifically designed by Toyota engineers to give superior performance in all Toyota brake systems where DOT3 brake fluid is recommended.
Conforms to Federal Motor Safety Standard No. 116 meets SAE J1703 and specifications WET ERBP 140°C (285°F) min.
DIRECTIONS:
1. FOLLOW VEHICLE MANUFACTURERS RECOMMENDATIONS WHEN ADDING BRAKE FLUID.
2. KEEP BRAKE FLUID CLEAN AND DRY. Contamination with dirt, water, petroleum products, or other materials may result in brake failure or costly repairs.
3. STORE BRAKE FLUID ONLY IN ITS ORIGINAL CONTAINER. KEEP CONTAINER CLEAN AND TIGHTLY CLOSED TO PREVENT ABSORPTION OF MOISTURE.
4. CAUTION: DO NOT REFILL CONTAINER AND DO NOT USE FOR OTHER LIQUIDS.
KEEP OUT REACH OF CHILDREN AND ANIMALS.