*NEW* *REPLACEMENT FOR OUR BEST- SELLING MVH-1450UB*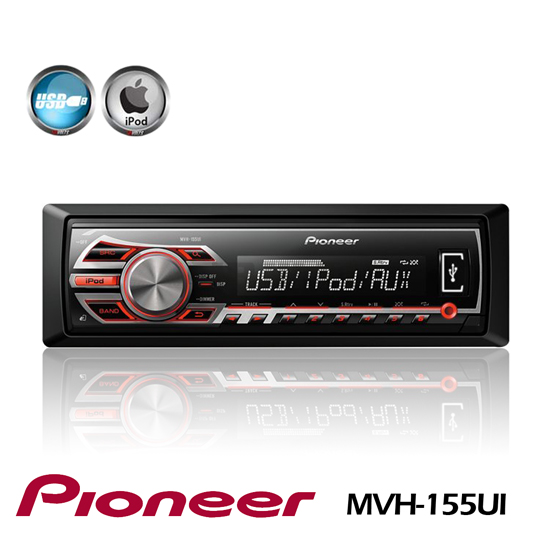 New Pioneer MVH models take audio experience up a notch with a plethora of new and improved functions, delivering a stellar in-car audio experience. The new arrays of receivers feature significant improvements from their predecessors including a diverse range of functions to suit the unique needs of consumers.
FEATURES
1A High Current USB Port
1A high current supply to a connected USB device keeps playback from the device stable and quickly recharges connected digital devices.
SPECIFICATIONS
Display : LCD (10 x 1)
Preout : 1
Audio Format : MP3, WMA
AUX Input : Front
USB Interface (1) : Front
Advanced Sound Retriever : О
Control for iPod/ iPhone (2) : O
NOTE:
1)    Pioneer cannot guarantee compatibility with all USB mass storage devices and assumes no responsibility for any loss of data on media players, smart phones, or other devices while using receiver.
2)    Optional cable required.