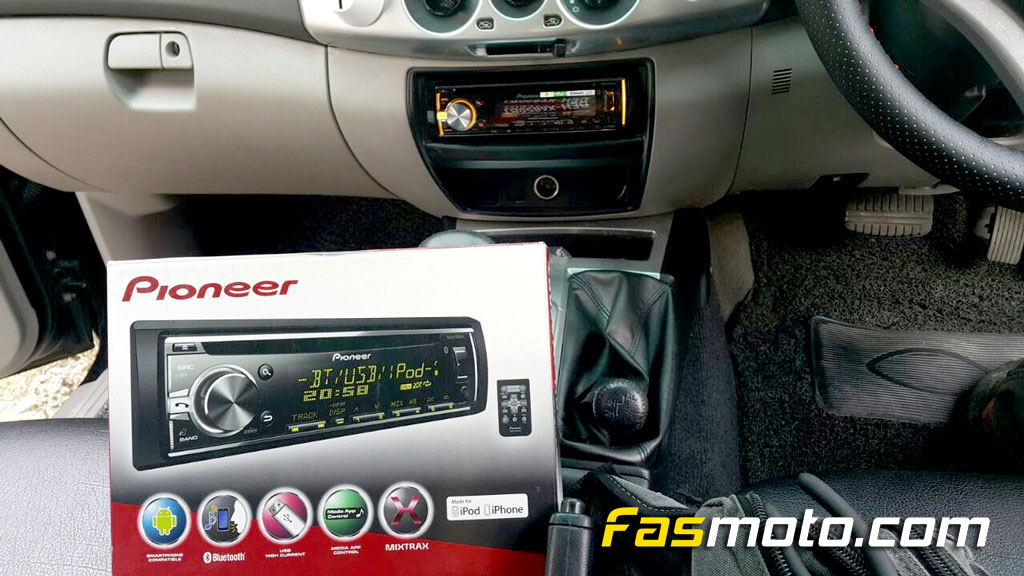 This time around we had the opportunity to install the Pioneer DEH-X6850BT into Terry's Mitsubishi Triton 4×4.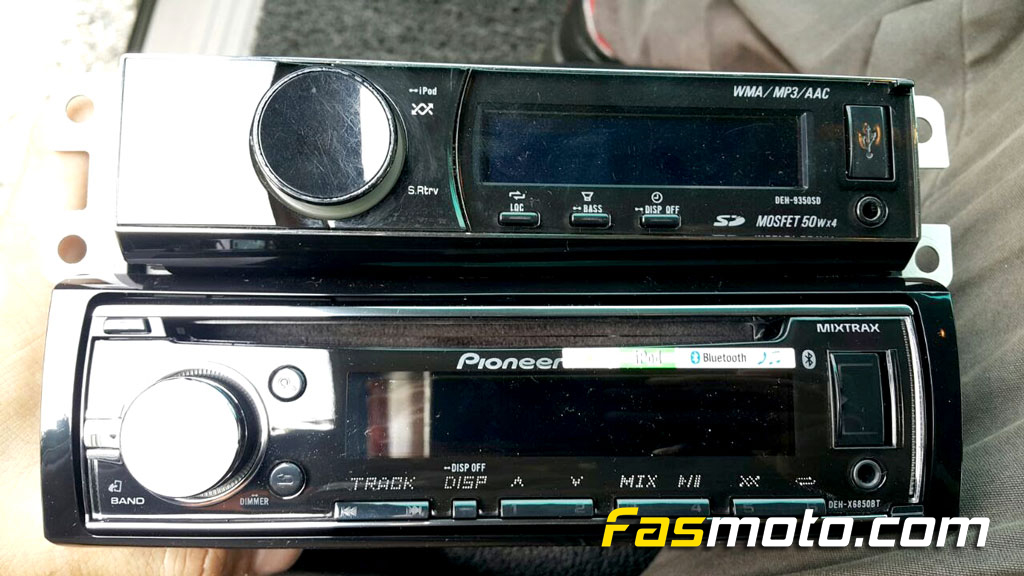 Terry was formerly using the DEH-9350SD, which was a decent receiver. However, it was lacking the Bluetooth connectivity which is so useful these days with music streaming. So, being a loyal Pioneer guy, Terry decided to get the DEH-X6850BT which has built-in Bluetooth connectivity and Mixtrax amongst other features when compared to his previous unit.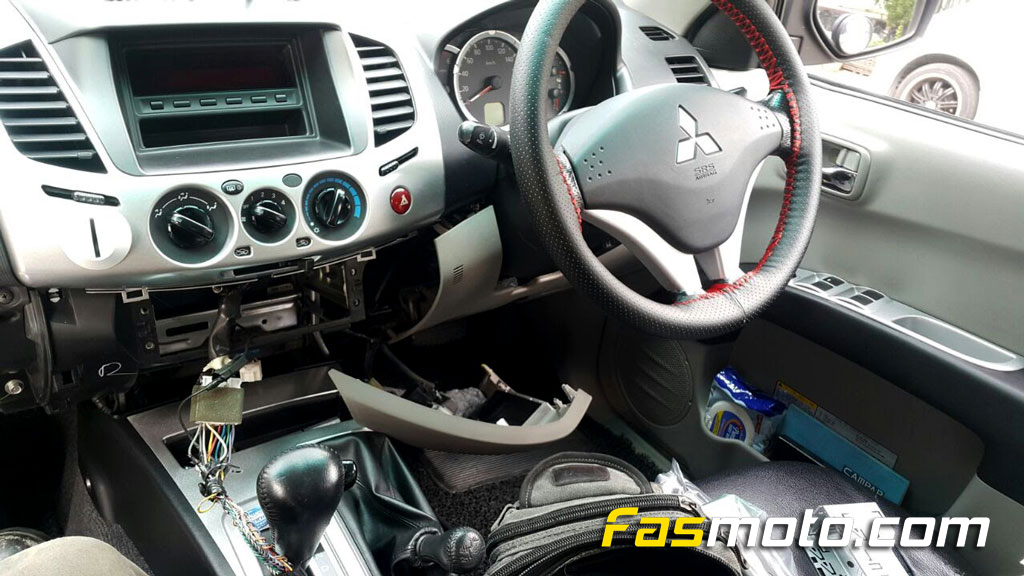 First things first, out goes the previous receiver. The previous wiringjob was not too bad, however we did find a wire detached. So we proceeded to clean this up and prepare the wirings for the new unit.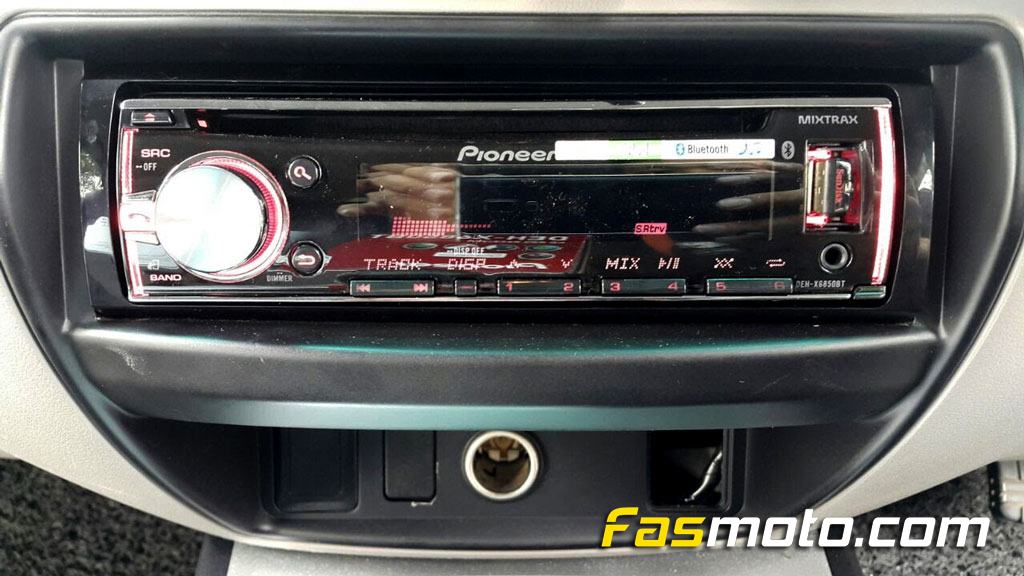 Here's the DEH-X6850BT in its new home on the Mitsubishi Triton. The updated design of the new model definitely looks good and the unit sounds amazing.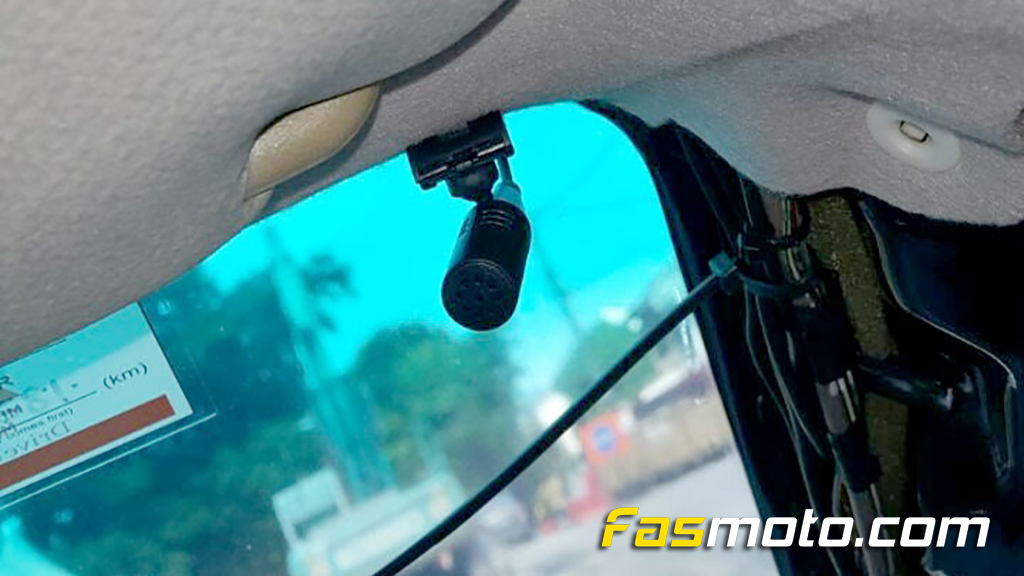 Pioneer also supplies an external wired mic that you can place in the location of your choice. We find that the location close to the sun visor above gives the best result.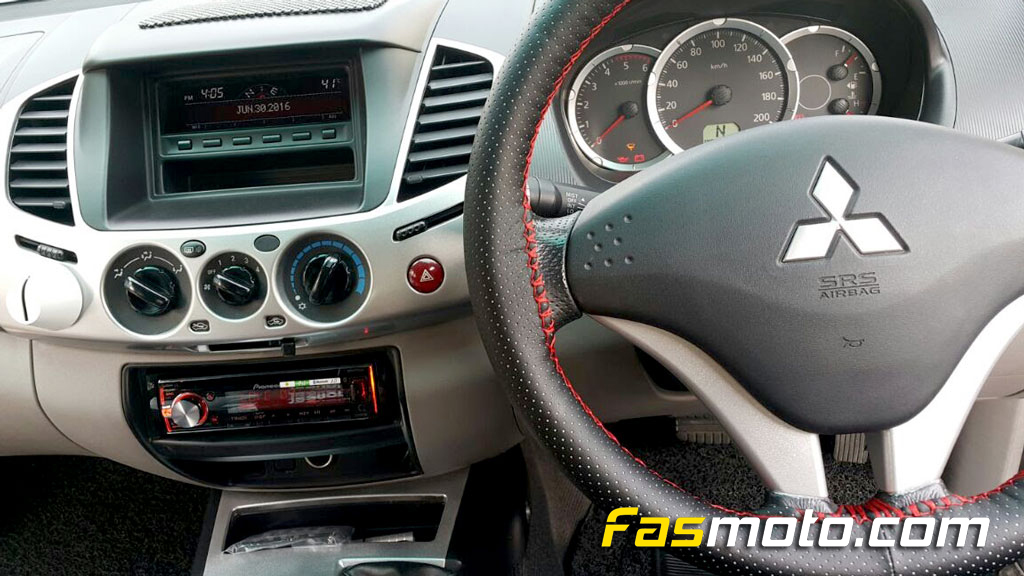 Here is how it looks in the Triton. The colors seem to match the steering wheel. Nice!