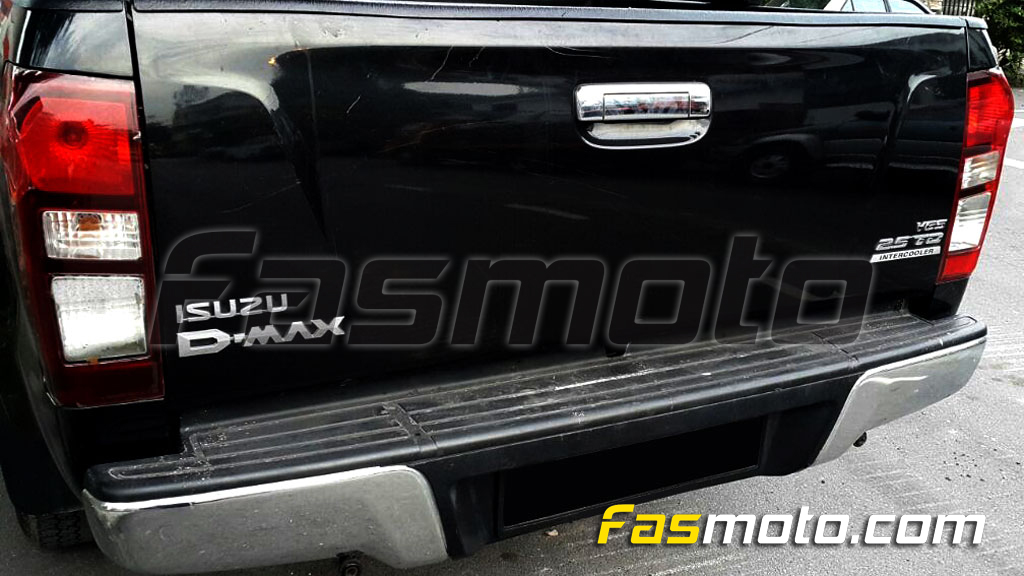 Just before Hari Raya Aidilfitri, Varman came to us looking for a Bluetooth head unit, mainly for streaming music. We introduced a few units to him and after doing some research himself, he decided on the  JVC KD-R971BT single DIN receiver.  For ease of installation, we suggested the Isuzu D-Max Stereo Harness Adapter. No Dash Kits were required for this install.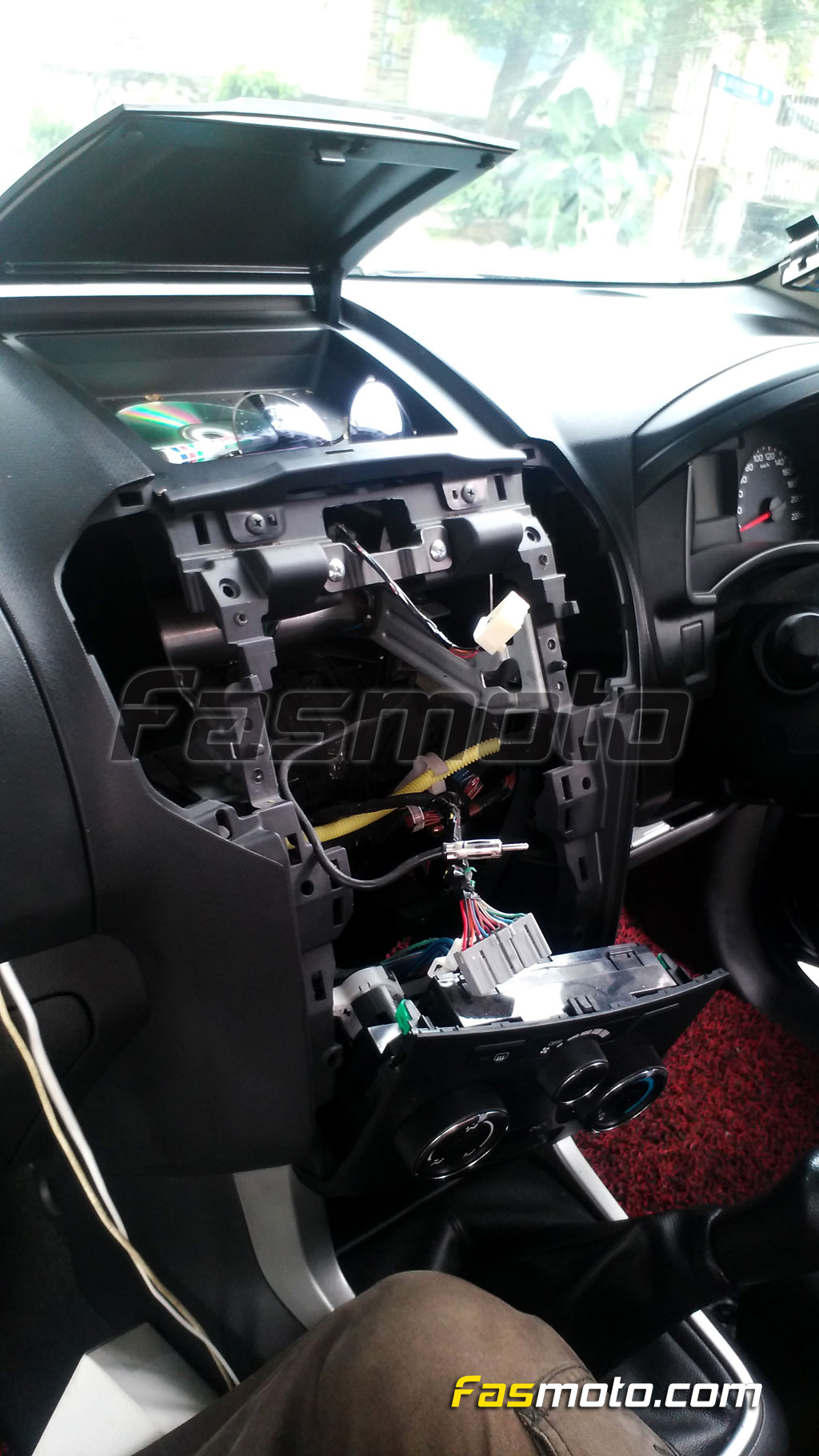 These days, even single DIN installs are never so easy due to the way modern dashboards are designed. Fancy curves and angle mean that more of the trim has to be removed in order to reach the receiver.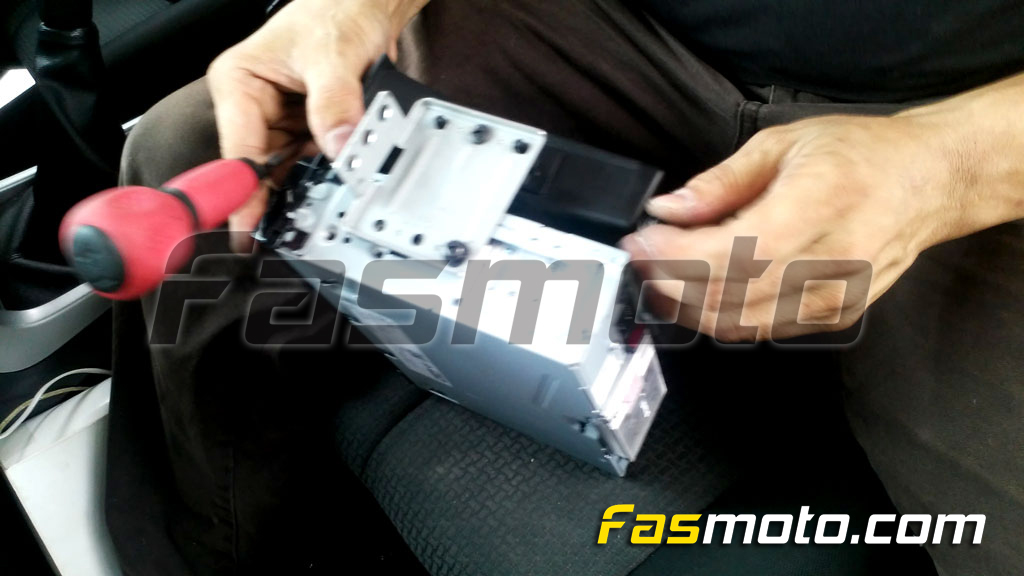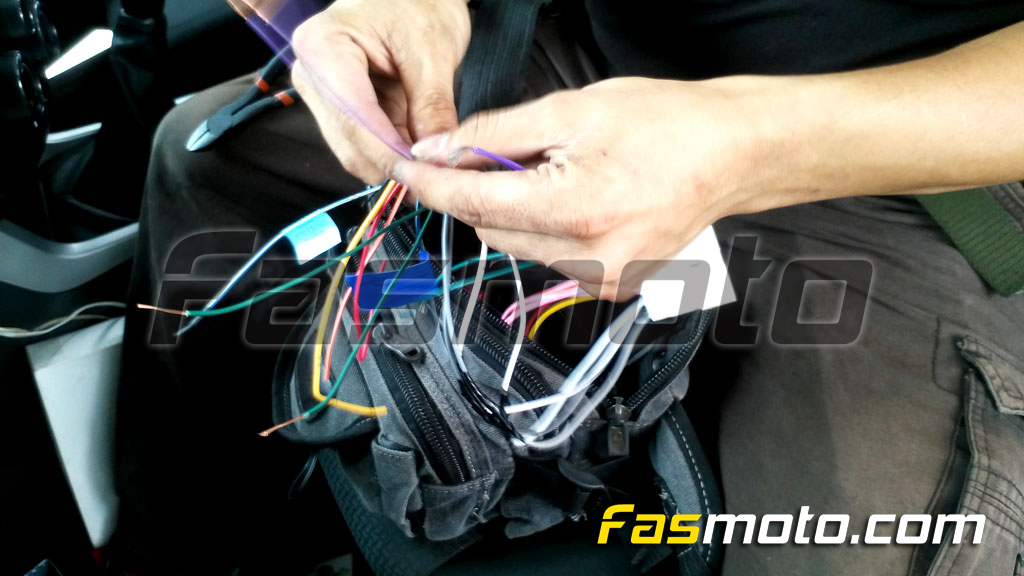 As usual, one of the first things we start with are the stereo harness adapters. We wire up the JVC harness to the Isuzu D-Max adapter. This will allow us to plug the new player into the factory harness.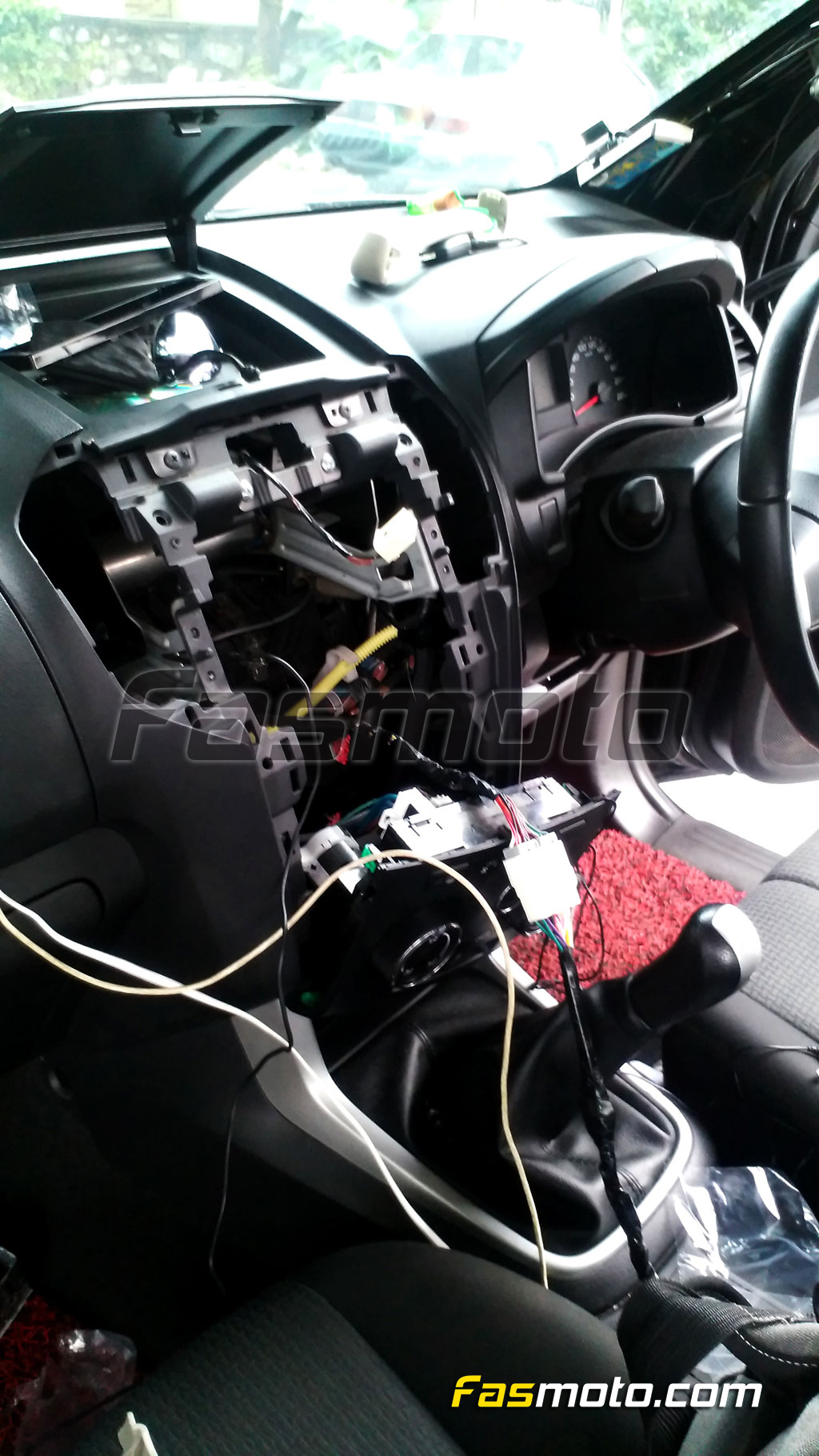 Once complete, we check, test and finally tidy up the wires.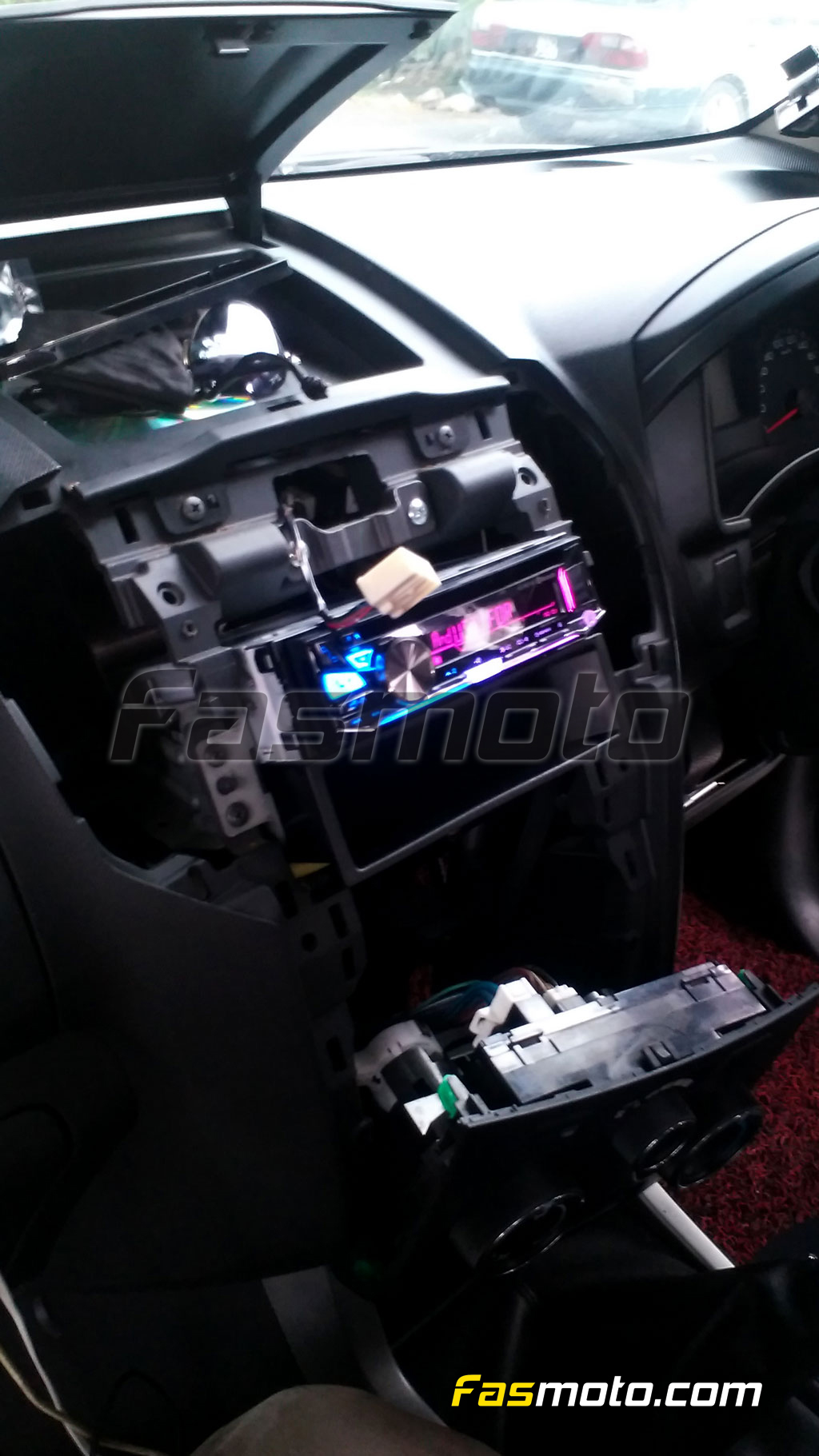 In goes the brand new JVC. The illumination on KD-R971BT is probably the most elaborate illumination we have seen to date. Multiple colors come through the display which makes it look pretty. It can fade from one color to another in a smooth gradient. Definitely one of the unique points of this receiver.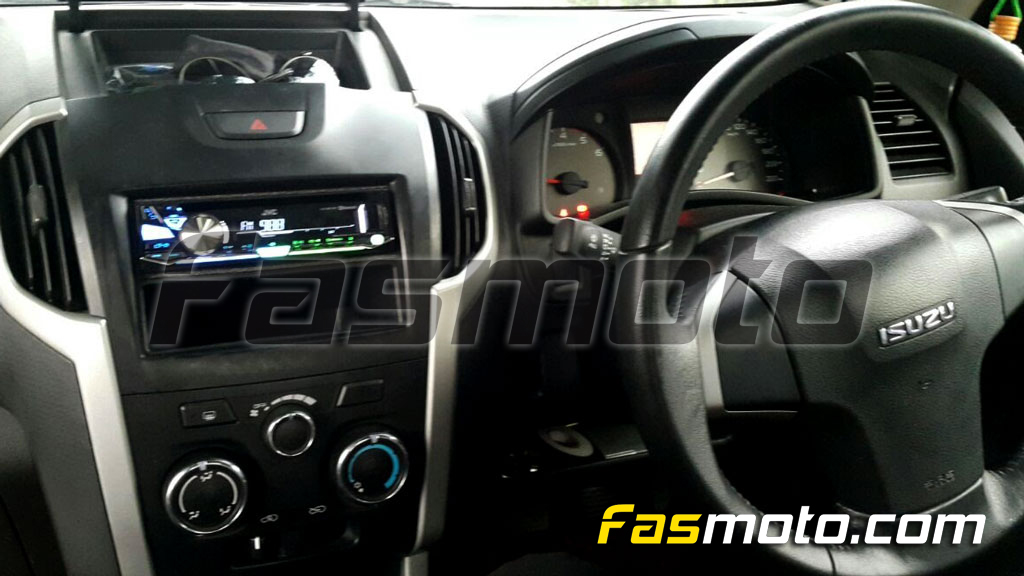 Here is the finished install. We should've taken a video but Varman was in a rush to buka puasa with his colleagues so we rushed it through and let him be on his way.
Varman was quite satisfied with the unit that he wrote a review on our page which hopefully help other buyers when making a decision. Check out his review here http://www.fasmoto.com/