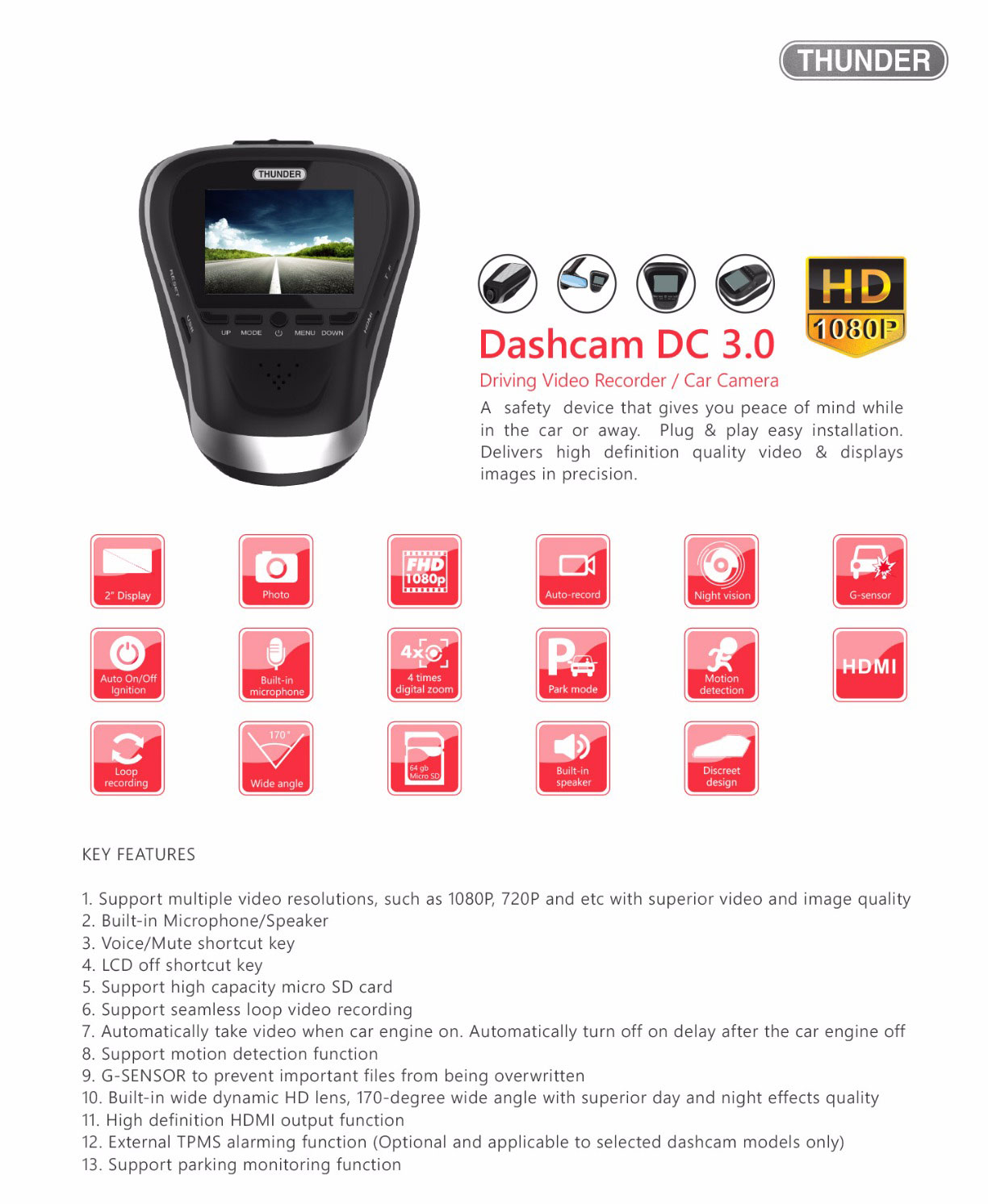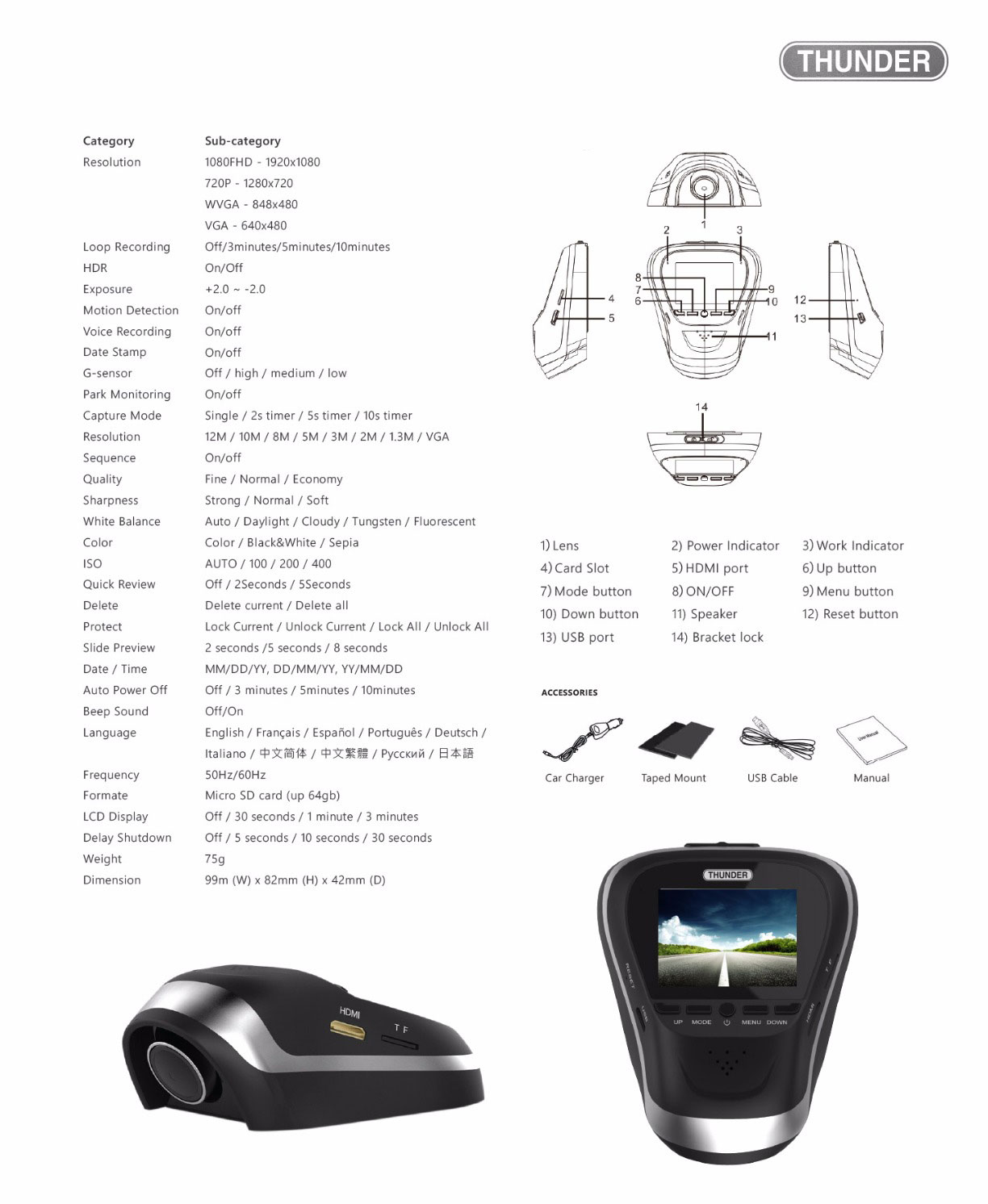 KEY FEATURES
Supports multiple video resolutions such as 1080P, 720P with superior image quality.
Built-in Microphone/Speaker.
Voice/Mute shortkut button.
LCD Off shortcut button.
Support high capacity micro SD card.
Supports seamless loop video recording.
Automatically take video when car is on. Automatic turn off delay when car is off.
Supports motion detection.
G-Sensor to prevent important files from being overwritten.
Built-in Wide Dynamic HD lens, 170 degree wide angle with superio night quality.
High Definition HDMI output function.
External TPMS alarm function (optional and applicable to certain models)
Supports parking monitoring function.
SPECIFICATIONS
Resolution : 1080FHD – 1920×1080, 720P – 1280×720, WVGA – 848×480, VGA – 640×480
Loop Recording : Off/3 minutes/5 minutes/10 minutes
HDR : On/Off
Exposure : +2.0 ~ – 2.0
Motion Detection : On/Off
Video Recording : On/Off
Date Stamp : On/Off
G-sensor : Off/High/Medium/Low
Parking Monitoring : On/Off
Capture Mode : Single/2s timer/5s timer/10s timer
Resolution : 12M/10M/8M/5M/3M/2M/1.3M/VGA
Quality : Fine/Normal/Exonomy
Sharpness : Strong/Normal/Soft
White Balance : Auto/Daylight/Cloudy/Tungsten/Fluorescent
Color : Color/Black & White/Sepia
ISO : Auto/100/200/400
Quick Review : 2 seconds / 55 seconds
Delete : Delete current/Delete All
Protect : Lock Current/Unlock Current/Lock All/Unlock All
Slide Preview : 2 seconds/5 seconds/8 seconds
Date/Time : MM/DD/YY, DD/MM/YY, YY/MM/DD
Auto Power Off : Off/3 minutes/5 minutes/10 minutes
Beep Sound : Off/On
Language : English/French/Spanish/Portuguese/German/Italian/Chines/Russian
Frequency : 50Hz/60Hz
Format ; Micro SD Card (up to 64 GB)
LCD Display : Off/30 seconds/1 minute/3 minutes
Delay Shutdown : Off/5 seconds/10 seconds/30 seconds
Weight : 75g
Dimension : 99m(W) x 82mm(H) x 42mm (D)
For more dash cam's available from us, kindly visit https://www.fasmoto.com/safety-security/safety-security-car-video-recorder