Features advanced Monster technologies and products like our DigiCap™ Stiffening Cap™ Capacitor with blue digital voltmeter display, Interconnects with patented 2-Way Time Correct® Windings and Xtra Low Noise (XLN®) construction for up to 60dB noise reduction and Power Cable in your choice of 4 jacket colors. 300 Series Polished Black Nickel finish connectors, and surfaces for an install that looks as good as it sounds.
Xtra Low Noise technology provides enhanced noise rejection up to 60dB
Polished black nickel finish for an install that looks as good as it sounds.
2-way Time Correct windings for smoother, more natural sound
Split-Tip Center Pin: For an even tighter connection and greater contact pressure
6-Cut Straight Turbine Polished Black Nickel Conncetors: For advanced connectivity, optimal corrosion resistance and great looks
Ultra-Low Profile Stubby Connector Design: Provides hassle-free install in tight spaces
2-Way Time Correct Windings: Multiple-gauge high and low frequency wire networks for accurate audio reproduction
Duraflex Protective Jacket: For easier installs and maximum durability
XLN Technology: Patented Monster technology provides up to 60dB noise rejection for enhanced sound quality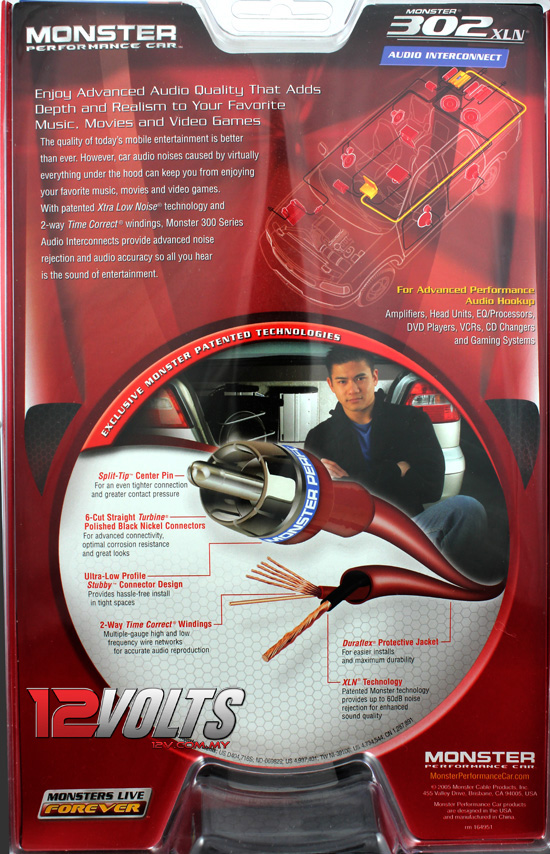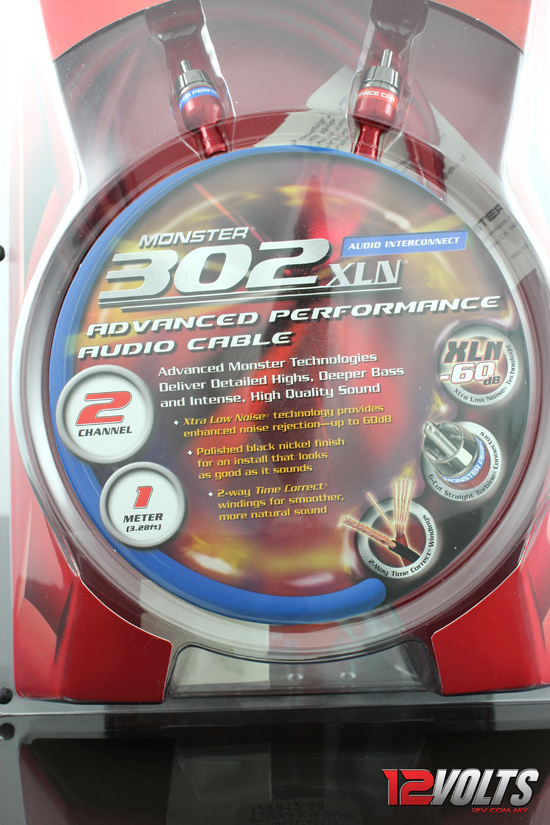 Available in 1 meter, 2 meters and 5 meters length.