Features Interconnects with 3-Way Time Correct® Windings and patented Xtra Low Noise (XLN®) Xtreme construction that reduces unwanted noise as much 80dB, PowerFlex™ Cable with our patented Magnetic Flux Tube® for maximum current transfer and Battery Terminals with integrated blue digital voltmeters. Finished in modern Ultra Polished Mirror Chrome, install 400 Series when you and your system demand the very best!
XLN Xtreme construction provides Monster's most advanced noise rejection- up to 80dB
3-Way Time Correct windings for the smoothest, most natural sound possible
MicroFiber and PEX dielectrics for more accurate audio reproduction
Split-Tip Center Pin: Provides greater contact pressure and lower distortion for better signal transfer
8-Cut Turbine Ultra-Polished MirrorChrome Conncetors: Patented design with 8 diagonal cuts maximizes contact area and provides high contact mass for optimum signal transfer
Ultra-Low Profile Stubby Connector Design: Proprietary design for easy, hassle-free install in tight spaces
3-Way Time Correct Windings: Patented winding process of separate high, mid and low frequency wire networks for improved clarity and accurate reproduction of amplitude and phase response.
MicroFiber Dielectric: Monster's proprietary dielectric isolates individual wire networks for faster transients
PEX Dielectric: Prevents signal loss and provides faster, more accurate signal transfer
Duraflex HexMesh Protective Jacket: Low-friction design for easy install; UV stabilized for maximum durability; stylish design for stunning looks
Monster's Most Advanced XLN Xtreme Construction: Helps provide protection (up to 80dB) against noise producing interference generated in the car environment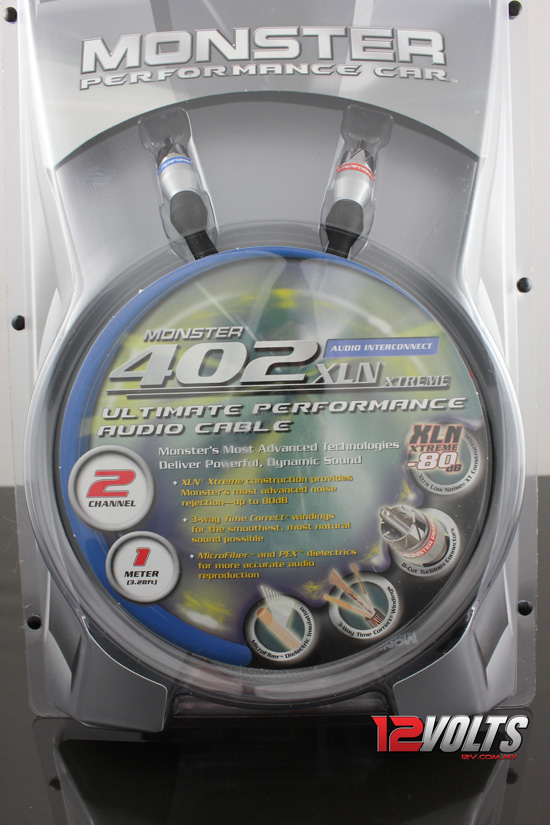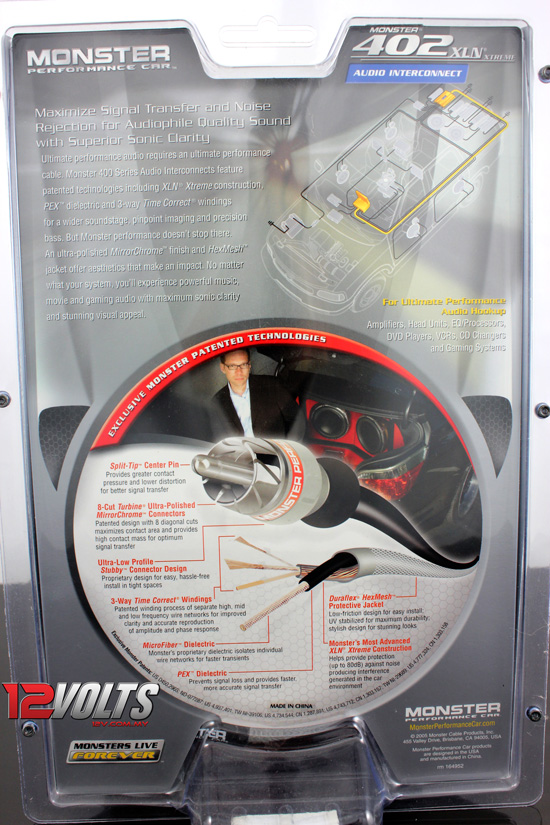 Available in 1 meter, 2 meter and 5 meter lengths.