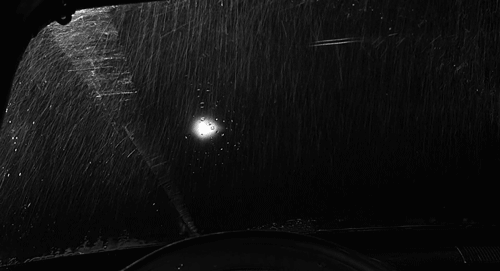 NOTE: Updated on 13-JAN-2018
This list of wiper measurements below caters to mainly vehicles available in Malaysia.
At Fasmoto.com, we believe the best way to measure wiper sizes is to get out there to your car and use a measuring tape. It can't go wrong.
Another good reference is PIAA's Wiper Application Guide (PDF, 3.32MB):
http://www.piaa.com/Shared/Application_catelogs/2012%20PIAA%20Wiper%20Application%20Guide.pdf
Other than sizes, most European car makes should also ensure that you have the right adapters which connects the wiper assembly to the wiper blades. Some manufacturers such as PIAA designs wiper specifically for European car makes: PIAA Silencio XTRM Silicone series
Still can't find your wiper sizes? Email us at [email protected] and we will let you know before it rains.
SIENTA
2016-2018
14/26 (SPECIAL ADAPTER)
| | | |
| --- | --- | --- |
| ALFA ROMEO | | |
| ALFA 145,146 | 1997 | 19/22 |
| ALFA 147,GT (937) | 2005 | 16/22 |
| ALFA 147,GT (193) | 2004-2005 | 16/22 |
| ALFA 156 (932) | 2000-2005 | 21/22 |
| ALFA 159 (939) | 2005 | 18/23 |
| ALFA 166 (936) | 1998 | 19/21 |
| ALFA GT | 2003 | 22/23 |
| BRERA,SPIDER | 2006 | 18/23 |
| MITO | 2008 | 15/26 |
| | | |
| | | |
| | | |
| AUDI | | |
| A3 (8L1) | 1996-2003 | 19/21 |
| A3 (8P1) | 12.2004 | 19/24 |
| A4 (8D2/5;B5) | 1994-2001 | 21/21 |
| A4 (8E2/5;B6),(8EC/ED;B7) | 2004 | 22/22 |
| A4 (8K2/5;B8) | 2008 | 20/24 |
| A6,A8 | 1994-2002 | 22/22 |
| A6 (4B2/5;C5) | 2001-2005 | 22/22 |
| A6 (4F5;C6) | 2005 | 22/22 |
| Q5 | 2008 | 20/24 |
| Q7 | 2006 | 24/26 |
| TT | 2003 | 21/21 |
| TT (8J3,8J9) | 2006 | 21/22 |
| | | |
| | | |
| | | |
| BMW | | |
| 1 Series (E81,E82,E87,E88) | 2004 | 20/20 |
| 3 Series (E36) | 1991-1998 | 20/21 |
| 3 Series (E46) | 1998-2005 | 20/23 |
| 3 Series (E90,E91) | 2005 | 19/24 |
| 5 Series (E39) | 1995-2003 | 22/26 |
| 5 Series (E60,E61+ SH-10 ) | 2003 | 23/24 |
| 6 Series (E63) | 2004 | 23/24 |
| 7 Series (E38) | 1994-2001 | 24/24 |
| 7 Series (E65,E66) | 2001 | 25/25 |
| 7 Series (F01,F02) | 2009 | 18/26 |
| X3 (E83) | 2004 | 20/22 |
| X5 (E53) | 1999 | 22/24 |
| X5 (E70) | 2006 | 19/24 |
| X6 (E71) | 2008 | 20/24 |
| Z3 (E36/7,E36/8) | 1994-2002 | 20/20 |
| Z4 (E85,E86) | 2002 | 20/21 |
| | | |
| | | |
| | | |
| | | |
| CHERY | | |
| QQ | | 16/20 |
| TIGGO | | 19/21 |
| EASTAR | | 18/26 |
| | | |
| | | |
| | | |
| CHEVROLET | | |
| AVEO | 2004 | 16/22 |
| CAPTIVA | 2006 | 16/24 |
| CRUZE | 2010 | 18/24 |
| NABIRA | 2003 | 24/24 |
| OPTRA | 2004 | 19/21 |
| OPTRA MAGNUM | | 19/21 |
| SPARK | 2005 | 14/20 |
| | | |
| | | |
| | | |
| CITROEN | | |
| BELINGO II | 1996 | 22/22 |
| C2,C3 | 2003 | 18/24 |
| C4,COUPE | 2004 | 24/28 |
| C5 (X4) | 2001-2003 | 18/26 |
| C5 (X7) | 2004 | 19/26 |
| C8 | 2002 | 26/26 |
| EVASION | 1994-2002 | 20/26 |
| GRAND C4 PICASSO | 2008 | 30/30 |
| XANTIA | 1993-2001 | 20/24 |
| XSARA (N6,N7) | 1997 | 20/22 |
| XSARA PICASO | 2000-2005 | 26/26 |
| | | |
| | | |
| | | |
| FIAT | | |
| BRAVO | 2007 | 18/24 |
| COUPE | 1994 | 19/21 |
| DOBLO | 2000 | 18/21 |
| GRANDE PUNTO (199..) | 2006 | 15/26 |
| MAREA | 1996 | 19/22 |
| MULTIPLE | 1999-2005 | 22/24 |
| PANDA | 2003 | 16/22 |
| PUNTO (176..) | 1993-1999 | 16/23 |
| PUNTO (188..) | 1999 | 18/21 |
| STILO | 2001 | 19/22 |
| ULYSSE (121..) | 1994-2002 | 20/26 |
| ULYSSE (179..) | 2002 | 26/26 |
| 500 | 2007 | 14/24 |
| | | |
| | | |
| | | |
| FORD | | |
| ESCAPE SUV 2.0 | 2001 | 19/19 |
| EVEREST | 2003 | 18/18 |
| FIESTA | 2010 | 16/26 |
| FOCUS I | 1998-2005 | 19/22 |
| FOCUS II | 2005 | 17/26 |
| MONDEO | 2007 | 19/26 |
| RANGER | 2000 | 18/18 |
| RANGER | 2013 | 16/24 |
| RANGER | 2014 | 16/24 |
| | | |
| | | |
| HONDA | | |
| ACCORD | 1999 | 19/24 |
| ACCORD i-VTEC | 2003 | 18/26 |
| CITY (SY8) | 1996-2002 | 18/19 |
| CITY (i-DSI/VTEC) | 2003 | 14/24 |
| CITY | 2016 | 14/22 |
| CITY | 2017 | 14/22 |
| CIVIC (S04) | 1995 | 18/19 |
| CIVIC (1.7 VTEC) | 2001 | 19/21 |
| CIVIC (1.8,2.0) | 2006 | 23/28 |
| CIVIC (1.8,2.0) | 2008 | 22/26 |
| CIVIC FB | 2013-2016 | 22/26 |
| CIVIC FC | 2016-2018 | 18/26 |
| CRV | 1997-2001 | 19/20 |
| CRV | 2001-2006 | 20/21 |
| CRV | 2007 | 17/26 |
| ELYSION | 2004 | 24/26 |
| FREED | 2008 | 14/26 |
| FREED | 2010 | 18/26 |
| INTEGRA DC5 | 2006 | 20/24 |
| JAZZ (1.5 i-DSI/VTEC) | 2003 | 14/24 |
| ODYSSEY | 1999-2004 | 22/24 |
| ODYSSEY RB1 (C7,C1) | 2005 | 14/28 |
| STREAM (2.0 i-VTEC) | 2001-2007 | 14/24 |
| STREAM (2.0 i-VTEC) | 2007 | 14/26 |
| STEP WAGON | 2001 | 16/24 |
| | | |
| | | |
| | | |
| HYUNDAI / INOKOM | | |
| ACCENT | 1999 | 18/20 |
| ACCENT | 2006 | 16/22 |
| ATOS | 1999 | 17/20 |
| AZERA | 2006 | 19/24 |
| COUPE | 2001 | 18/20 |
| ELANTRA | 2001-2006 | 18/20 |
| ELANTRA | 2007 | 18/24 |
| GETZ | 2004 | 14/20 |
| GRANDEUR | 2001 | 20/22 |
| i10 | 2008 | 16/22 |
| i30 | 2009 | 18/24 |
| MATRIX | 2001 | 16/22 |
| SONATA (EF) | 2002-2005 | 20/22 |
| SONATA (NF) | 2006 | 19/24 |
| SONATA (YF) | 2010 | 18/26 |
| SANTA FE | 2001-2006 | 20/22 |
| STAREX | 1997 | 20/24 |
| STAREX | 2011 | 20/24 |
| TRAJET | 2000 | 22/26 |
| TUCSON | 2005 | 16/24 |
| TUCSON | 2010 | 16/24 |
| | | |
| | | |
| | | |
| ISUZU | | |
| D-MAX | 2005 | 19/21 |
| TROOPER | 1995 | 18/18 |
| | | |
| | | |
| | | |
| JAGUAR | | |
| DAIMLER | 1999-2002 | 21 |
| S-TYPE | 1999 | 22/22 |
| X-TYPE | 2001 | 19/22 |
| XF | 2008 | 19/24 |
| XJ8,XJR8 | 1997-2003 | 21 |
| XK8,XKR8 | 2003 | 21/21 |
| | | |
| | | |
| | | |
| KIA / NAZA | | |
| 206 BESTARI | 2000 | 16/26 |
| CARENS | 2000-2002 | 19/24 |
| CARNIVAL/RIA | 1999-2005 | 24/24 |
| CITRA | 2002-2006 | 19/24 |
| FORTE | 2010 | 16/21 |
| K5 | 2012 | 14/28 |
| OPTIMA | 2001-2007 | 20/22 |
| PICANTO/SURIA | 2004 | 16/22 |
| PREGIO | 2002 | 18/21 |
| RIO | 2000 | 18/21 |
| RONDO | 2007 | 16/26 |
| SEPHIA | 1999 | 19/21 |
| SORENTO | 2004 | 19/24 |
| SPECTRA | 2000-2004 | 19/21 |
| SPECTRA 5 | 2005-2008 | 16/24 |
| SPORTAGE | 1994-2003 | 20/20 |
| SPORTAGE | 2004 | 16/24 |
| | | |
| | | |
| | | |
| LAND ROVER | | |
| DISCOVERY | 1999-2004 | 21/21 |
| DISCOVERY | 2001 | 21/18 |
| DISCOVERY | 2004 | 22/22 |
| DISCOVERY | 2005 | 21/21 |
| FREELANDER | 1997-2006 | 21/21 |
| FREELANDER 2 | 2006 | 19/24 |
| RANGE ROVER | 1995 | 22/22 |
| | | |
| | | |
| | | |
| LEXUS | | |
| GS 300 | 2006 | 19/24 |
| IS 250 | 2006 | 20/22 |
| LS 460L | 2007 | 17/24 |
| RX 350 | 2007 | 22/26 |
| MARK X | 2004-2009 | 20/22 |
| MARK X | 2009- | 16/24 |
| | | |
| | | |
| | | |
| MERCEDES | | |
| A CLASS (168) | 1997-2004 | 24/26 |
| A CLASS (169) | 2004 | 23/26 |
| B CLASS (245) | 2005 | 23/26 |
| C CLASS (202) | 1993-2000 | 24 |
| C CLASS (203) | 2000 | 22/24 |
| C CLASS (203) | 2003 | 22/22 |
| C CLASS (204) | 2007 | 24/24 |
| CL CLASS (215,216) | 2000 | 27/27 |
| CLK CLASS (208) | 1996-2003 | 24 |
| CLK CLASS (209) | 5.2002 | 22/22 |
| CLS CLASS (219) | 2004 | 26/26 |
| E CLASS 124 | 1993-1998 | 24 |
| E CLASS 210 | 1995-2003 | 25 |
| E CLASS (211) | 2003 | 26/26 |
| M CLASS (163) | 1998-2005 | 22/22 |
| M CLASS (164) | 2005 | 21/28 |
| R CLASS (251) | 2006 | 21/28 |
| S CLASS (140) | 1992 | 25/28 |
| S CLASS (220,221) | 2000 | 27/27 |
| SL CLASS (129) | 1989-2001 | 24 |
| SL CLASS (230) | 2001 | 26/26 |
| SLK CLASS (170) | 1996/2004 | 22/22 |
| SLK CLASS (171) | 2004 | 22/22 |
| 124 SERIES | 1984-1994 | 24 |
| 190 SERIES | 1985-1993 | 24 |
| | | |
| | | |
| | | |
| MAZDA | | |
| FIGHTER | 2003 | 18/18 |
| MPV | 1999 | 24/24 |
| MX-5 | 2006 | 18/18 |
| PREMACY | 1999 | 16/24 |
| RX-8 | 2003 | 18/20 |
| RX-7 | 2002 | 19/20 |
| TRIBUTE | 2001 | 19/19 |
| 2 | 2002-2007 | 16/24 |
| 3 | 2004 | 19/21 |
| 3 | 2017 | 18/24 (10.2mm) |
| 5 | 2006 | 16/24 |
| 6 | 2004 | 18/21 |
| 6 | 2015 | 18/21 |
| CX-7/CX-9 | 2006-2008 | 16/26 |
| | | |
| | | |
| | | |
| MINI | | |
| MINI COOPER I | 2001 | 18/18 |
| | | |
| | | |
| | | |
| MAXUS | | |
| MAXUS 2.5 CDI TURBO | | 22/22 |
| | | |
| | | |
| | | |
| MITSUBISHI | | |
| AIRTREK | 2002 | 18/21 |
| COLT | 2002 | 12/26 |
| GRANDIS | 2004 | 22/28 |
| LANCER,EVO | 2002 | 17/24 |
| LANCER EVO X | 2007 | 17/24 |
| L 200 | 1995 | 18/18 |
| OUTLANDER | 2003 | 19/21 |
| OUTLANDER | 2005 | 20/24 |
| PAJERO 10 | 2000 | 18/18 |
| STORM | 2000 | 18/18 |
| TRITON | 2005 | 19/21 |
| | | |
| | | |
| | | |
| NISSAN | | |
| CEFIRO (A32) | 1996 | 21/22 |
| CEFIRO (A33) | 2000 | 17/26 |
| FRONTIER | 2004 | 18/18 |
| FAIRLADY Z33 | 2002-2008 | 18/20 |
| FAIRLADY Z34 | 2008 | 19/21 |
| GRAND LIVINA | 2007 | 14/24 |
| MARCH/MICRA | 2002 | 18/20 |
| MURANO | 2003 | 18/26 |
| SENTRA 1.6,1.8 | 2000 | 16/22 |
| SERENA 2.0 | 2001 | 14/26 |
| SILVIA S14, S15 | 2002 | 20/21 |
| SKYLINE R 35 + SH-1 | 2009 | 19/22 |
| SYLPHY | 2008 | 16/22 |
| SYLPHY | 2012 – present | 14/26 (10.2mm) |
| TEANA | 2003 | 19/24 |
| TIIDA/LATIO | 2005 | 17/21 |
| X-TRAIL | 2003 | 16/24 |
| | | |
| | | |
| | | |
| PERODUA | | |
| ALZA | 2009 | 16/24 |
| KANCIL | 1994-2007 | 16/18 |
| KELISA | 2001-2007 | 16/18 |
| KEMBARA | 1998-2006 | 14/20 |
| KENARI | 2000-2007 | 17/20 |
| MYVI | 2005-2007 | 16/20 |
| RUSA | 1996 | 15/15 |
| VIVA | 2007 | 12/20 |
| | | |
| | | |
| | | |
| PEUGEOT | | |
| 206,206CC | 2000 | 22/22 |
| 307,307SW (T5) | 2000-2005 | 26/28 |
| 307,307CC (T6) | 2005 | 26/28 |
| 308 (T7) | 2007 | 26/30 |
| 406 | 1995-2004 | 22/24 |
| 407 (D2) | 2004 | 28/28 |
| 607 | 2000 | 21/26 |
| 807 | 2002 | 26/26 |
| | | |
| | | |
| | | |
| PORSCHE | | |
| BOXSTER (986) | 1996-2004 | 22/22 |
| CAYENNE (9PA) | 2002 | 26/26 |
| 911 (996) | 1997-2004 | 22/22 |
| 911 (996T/GT2/GT3) | 1999 | 22/22 |
| 944 | 1981 | 19/19 |
| | | |
| | | |
| | | |
| PROTON | | |
| EXORA | 2009 | 16/24 |
| GEN-2 | 2004 | 19/20 |
| INSPIRA | 2010 | 17/24 |
| ISWARA | 1992 | 18/19 |
| JUARA | 2000 | 16/18 |
| NEO | 2006 | 18/21 |
| PERDANA | 1995 | |
| PERSONA | 2007 | 19/20 |
| PUTRA | 1997 | 17/20 |
| SATRIA | 1994 | 17/20 |
| SAVVY | 2005 | 16/22 |
| SAGA BLM | 2008 | 17/22 |
| WIRA | 1993 | 17/20 |
| WAJA | 2001 | 19/21 |
| | | |
| RENAULT | | |
| CLIO lll | 2005 | 18/24 |
| ESPATE III (JEO) | 1996-2002 | 18/26 |
| ESPATE IV (JKO) | 2002 | 27/30 |
| KANGOO | 1997 | 20/20 |
| LAGUNA I | 1994-2001 | 18/24 |
| LAGUNA II | 2001 | 20/24 |
| MEGANE II | 2003-2006 | 18/24 |
| SCENIC | 1996 | 16/24 |
| SCENIC II | 2003-2004 | 22/26 |
| | | |
| SAAB | | |
| 9-3 (9400) | 1998-2002 | 21/21 |
| 9-3 (9400) | 2002-2005 | 22/22 |
| 9-5 | 1997 | 22/22 |
| | | |
| SKODA | | |
| FABIA | 1999 | 19/21 |
| OCTAVIA (1U2/5) | 1996-2004 | 19/21 |
| OCTAVIA (1Z3/5) | 2004 | 19/24 |
| SUPERB | 2004 | 21/21 |
| | | |
| SSANGYONG | | |
| ACTYON | 2006 | 19/21 |
| KYRON | 2005 | 19/21 |
| REXTON | 2003 | 18/20 |
| STAVIC | 2004 | 18/24 |
| | | |
| SUZUKI | | |
| ALTO | 2010 | 14/21 |
| APV | 2005 | 18/18 |
| ERV | 2002 | 16/16 |
| SWIFT | 2005 | 18/21 |
| SX4 | 2006 | 14/26 |
| GRAND VITARA | 1999 | 19/19 |
| | | |
| SMART | | |
| FORFOUR | 2004 | 18/26 |
| FORTWO | 2004 | 21/21 |
| ROADSTER | 2003-2005 | 18/20 |
| | | |
| SUBARU | | |
| FORESTER | 1998 | 19/21 |
| IMPREZA | 2001-2007 | 18/21 |
| LEGACY | 1998 | 20/22 |
| | | |
| TATA | | |
| TELCOLINE | | 20/20 |
| | | |
| TOYOTA | | |
| ALPHARD (OLD) | 2002 | 16/26 |
| ALPHARD (NEW) | 2008 | 14/28 |
| ALTIS | 2001-2008 | 16/24 |
| ALTIS (NEW) | 2008 | 14/26 |
| ALTEZZA | 2005 | 19/22 |
| AVANZA | 2004 | 16/20 |
| CALDINA | 2002-2007 | 16/24 |
| CAMRY | 2002-2006 | 19/24 |
| CAMRY (NEW) | 2006 | 20/24 |
| ESTIMA (OLD) | 2005 | 18/28 |
| ESTIMA (NEW) | 2006 | 16/28 |
| FORTUNER | 2005 | 19/21 |
| HARRIER (OLD) | 1998-2003 | 21/24 |
| HARRIER (NEW) | 2003-2007 | 22/26 |
| HILUX | 1995-2004 | 17/17 |
| HILUX VIGO | 2004 | 19/21 |
| INNOVA | 2004 | 19/21 |
| LANDCRUISER | 2000-2006 | 22/24 |
| LANDCRUISER PRADO | 2012 | 22/20 |
| PRIUS | 2009 | 16/26 |
| RAV 4 | 2001-2005 | 19/22 |
| RAV 4 | 2006-2008 | 17/24 |
| RUSH | 2006 | 18/21 |
| VIOS | 2003-2007 | 14/20 |
| VIOS (NEW) | 2007 | 14/24 |
| VELLFIRE | 2008 | 14/30 |
| WISH | 2003 | 14/26 |
| YARIS | 2006 | 14/24 |
| | | |
| VOLKSWAGEN | | |
| EOS | 2006 | 19/24 |
| NEW BETTLE | 1998 | 21/21 |
| GOLF IV | 1997 | 19/21 |
| GOLF V | 2003-2005 | 19/24 |
| GOLF V (5K1) | 2008 | 19/24 |
| JETTA | 1999 | 19/21 |
| JETTA (1K2) | 2005 | 19/24 |
| JETTA | 2015 | 19/24 |
| PASSAT (3C2),CC (357) | 2005 | 19/24 |
| POLO (9N2/3) | 2003-2005 | 19/21 |
| TIGUAN | 2007 | 21/24 |
| TOUAREG (7LA) | 2002-2006 | 26/26 |
| TOUAREG (7L6) | 2007 | 26/26 |
| VENTO | 1991 | 19/21 |
| | | |
| VOLVO | | |
| C30 | 2006 | 20/26 |
| C70,C70 I,S70,S70 I | 1997-2006 | 21/21 |
| C70 II | 2006 | 19/26 |
| S40 I,V40 | 1995-2003 | 20/21 |
| S40 II | 2003 | 20/26 |
| S60,V70 II,XC70,XC90 | 2000-2004 | 22/24 |
| S60,V70 II,XC70,XC90 | 2004 | 21/24 |
| S80 I | 2000-2004 | 22/24 |
| S80 ll | 2006 | 20/26 |
| V50 | 2005 | 20/26 |
| XC60 | 2009 | 20/26 |