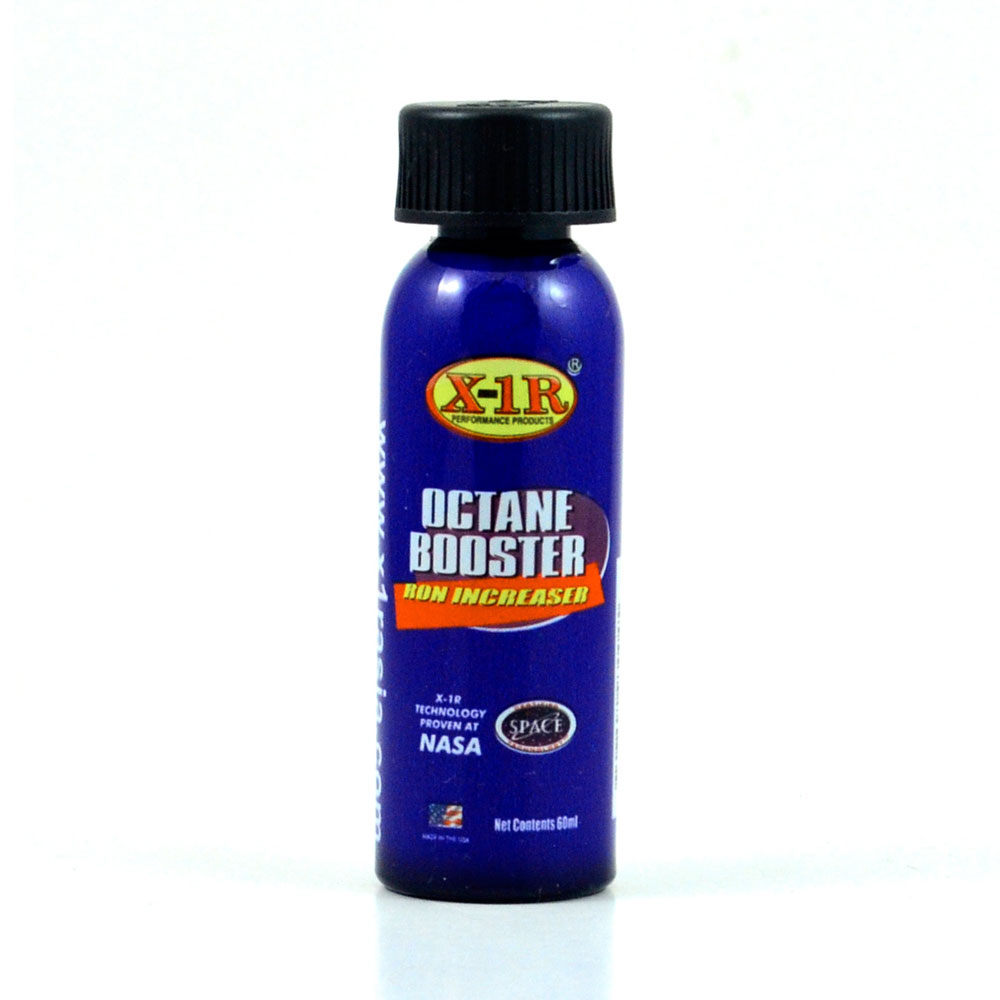 Benefits
Increase Octane by 3 numbers
Eliminates knocking
Stops pinging
Stops engine run-on
Increases engine performance
Restores lost horsepower
Excellent Lead substitute
For privacy reasons YouTube needs your permission to be loaded.
I Accept
Big power in a little bottle!
At X-1R we are committed to providing the latest scientific developments to the everyday motorists, we believe that everyone should be able to benefit from the appliance of science, that's why we are bringing you our new Octane Booster with trio active ingredients! Use X-1R to boost the Octane of your petrol by 3 numbers or more! X-1R Octane Booster is scientifically proven to give immediate savings on your fuel bills, increase miles per gallon, improve performance and increase the power of your engine while eliminating wax build up, grit, varnish, pinging and knocking. Whether you're driving in the city, up hill, towing a load or accelerating quickly, now you can get premium performance from budget fuels.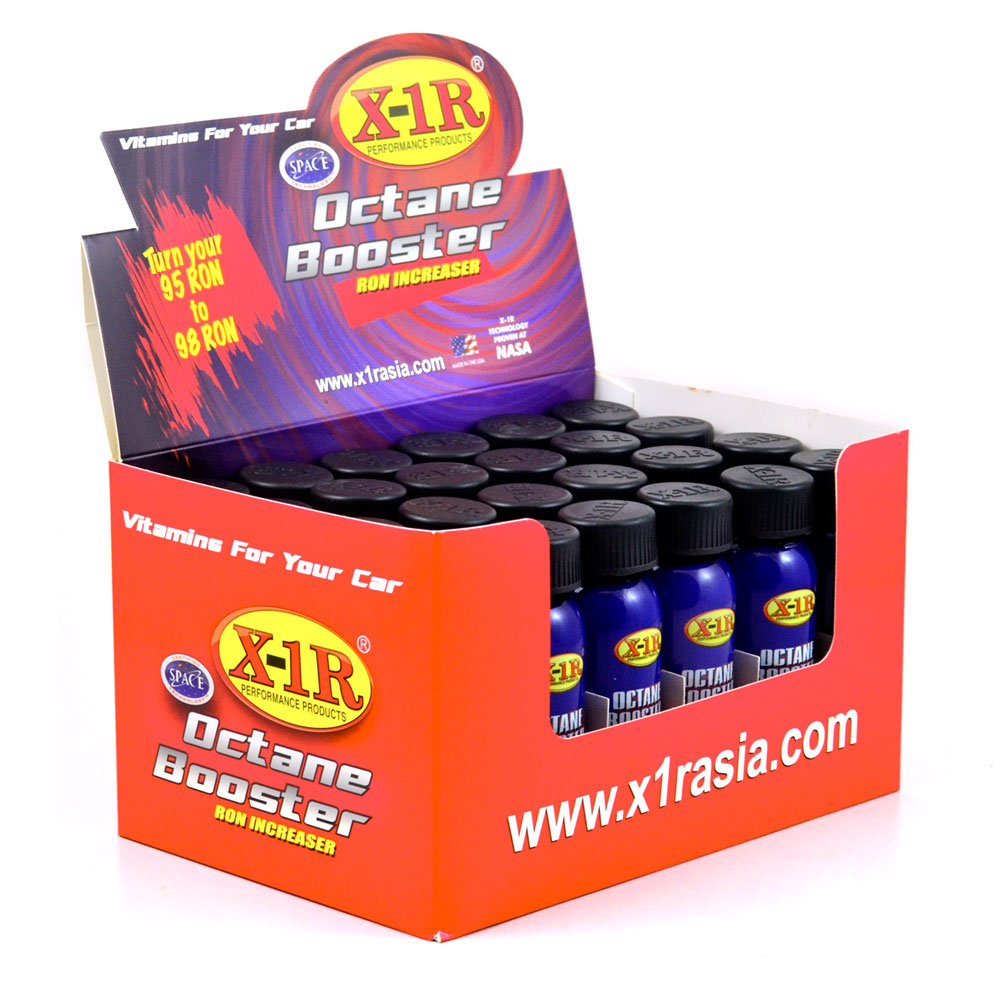 Safe and easy to use
X-1R Octane Booster is designed specifically to increase the octane of the petrol you use so you can eliminate knocking and increase the power of your engine. This product contains a mix of MMT, POWER- X and Nitromethane which increases the Octane by at least 3 numbers.
One bottle of X-1R Octane Booster (60 ml) treats up to 75 litres of Petrol. FOR BEST RESULT, add to fuel tank then fill tank with fuel.
CAUTION
Keep out of reach of children. Contact a physician if taken internally.
Content: 60ml / bottle