PUT TECH TO GOOD USE
In this day and age, we are bombarded with a ton of distractions that sometimes can cause horrible outcomes. A lot of it can be blamed on technology of course. However, why not put tech to good use instead. Install an additional level of safety that may make all the difference in the world with the GoTrec 3-in-1 Blind Spot Detector with Lane Change Assist and also Rear Cross-Traffic Alert. Most of us have been in small accidents, and it sure isn't nice. Let alone major accidents which can be downright horrifying. So why would we second guess another level of driving safety that is available to us?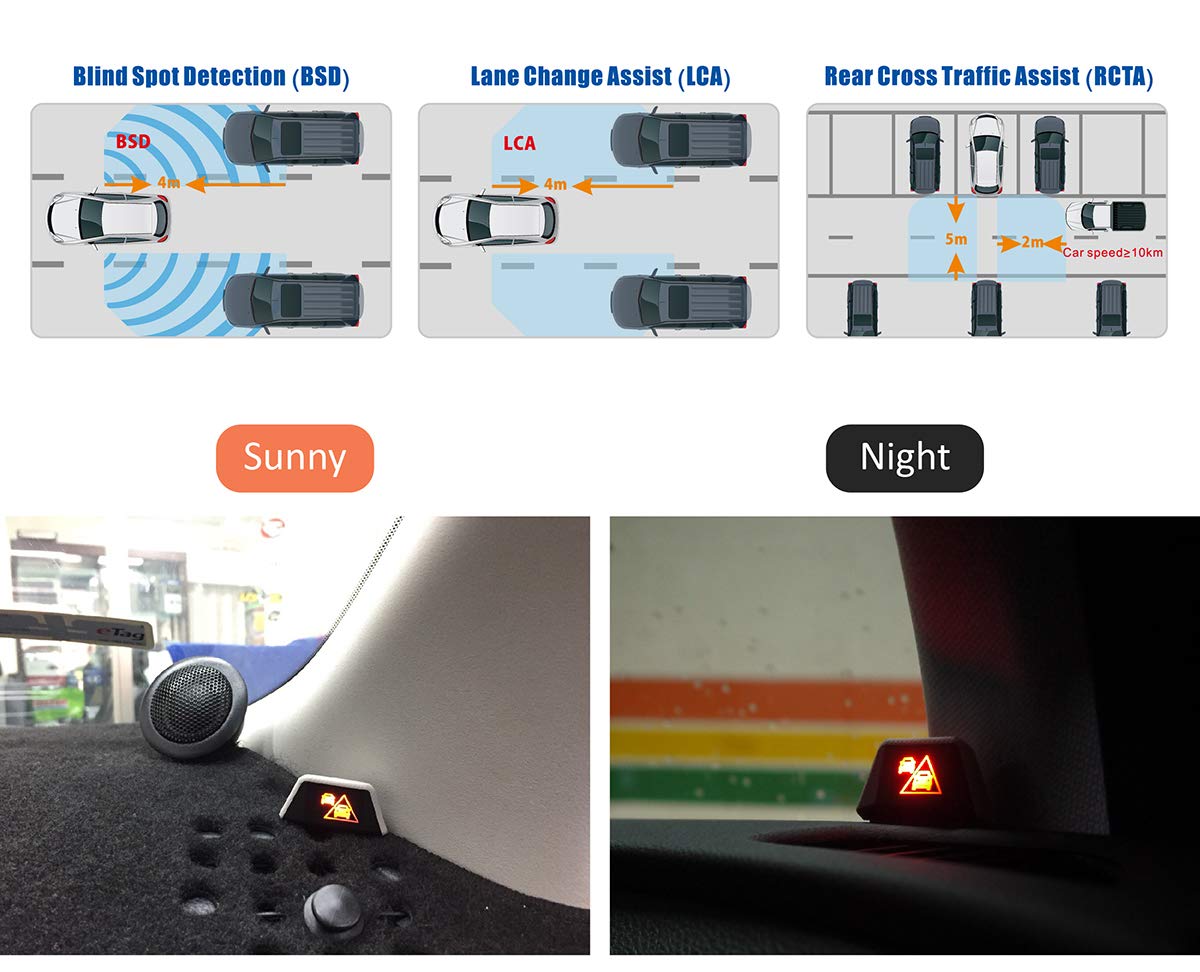 HOW IT WORKS
Blind Spot Detection (BSD)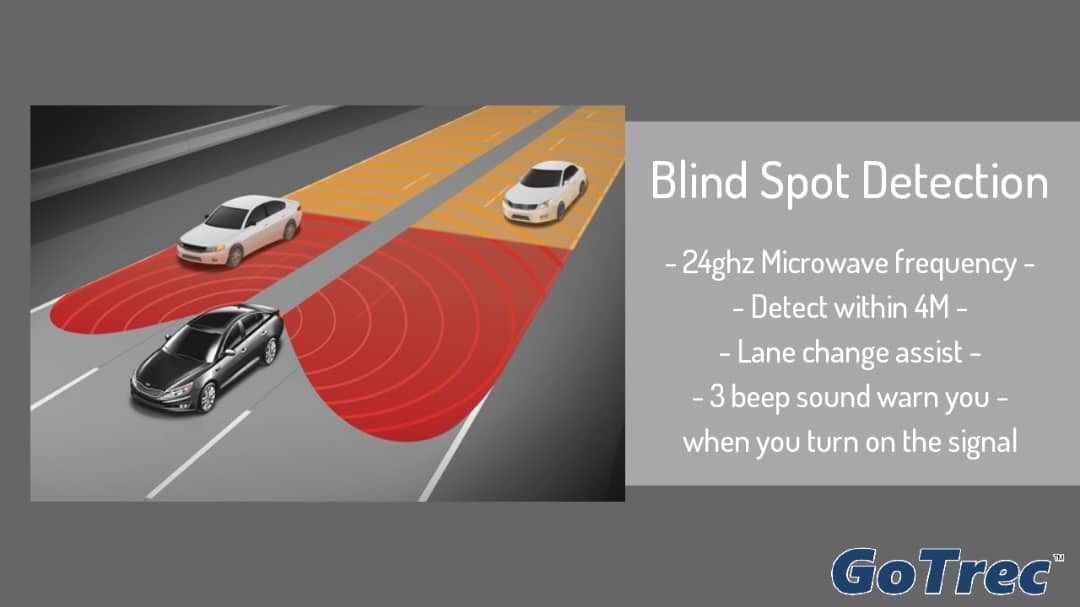 Two sensors will be installed inside your rear bumpers and two indicators will be placed on either side of your dashboard. When in motion, the sensors will detect vehicles passing yours and the warning light (on the passing side) will appear to let you know there is a passing vehicle. The alert will appear when the passing vehicle is approximately within 4 Meters close to you.
Lane Change Assist (LCA)
When changing lanes you will turn the indicator on (which you should really, PLEASE). When you do this, the indicators will light up similar to the blind spot detection feature, but an audible beep will also sound to alert you of passing vehicles.
Rear Cross Traffic Alert (RCTA)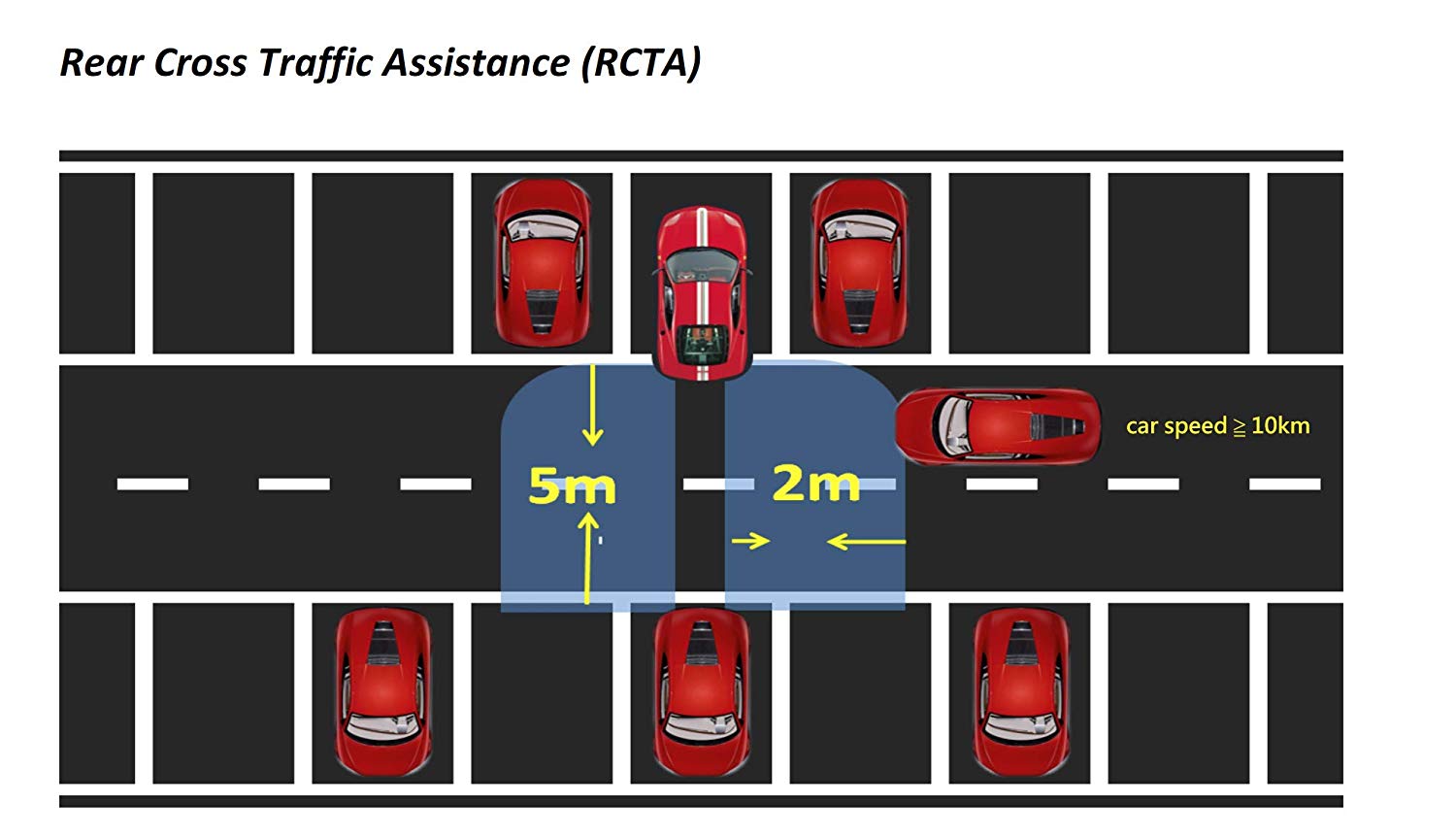 When put into reversing gear (R), this system will be able to detect vehicles crossing your path behind you. The warning light will appear along with an audible beep.
IMPORTANT NOTICE

We recommend this product be used in conjunction with safe driving habits. This product does not replace nor fix reckless or irresponsible driving. Do not solely depend on this product when driving.
This system may not work accurately in certain circumstances such as:
Severe weather such as heavy rain, thick fog and such
If rear bumper is covered in mud or snow
Driving in places with heavy splashes
The passing vehicle has a radar canceler installed
The speed difference between your vehicle and the passing vehicles is greater than 20km/h
The object in the detected zone goes out of the zone
When driving steep slopes and hills
Several vehicles travelling very close to each other in a convoy passing you
The vehicle in the detection zone is of equal speed
Major height differences between vehicles or passing objects
Some accessories such as bike racks and such may not be detected
INSTALLATION
Fits most vehicles, no need for drilling and such.
Sensors are hidden inside the bumpers so no change to the look on the outside of your car.
We recommend professional installers. We provide installation services too. Just get in touch with our sales reps below.
+60196593061 (David) / +60195692664 (YC)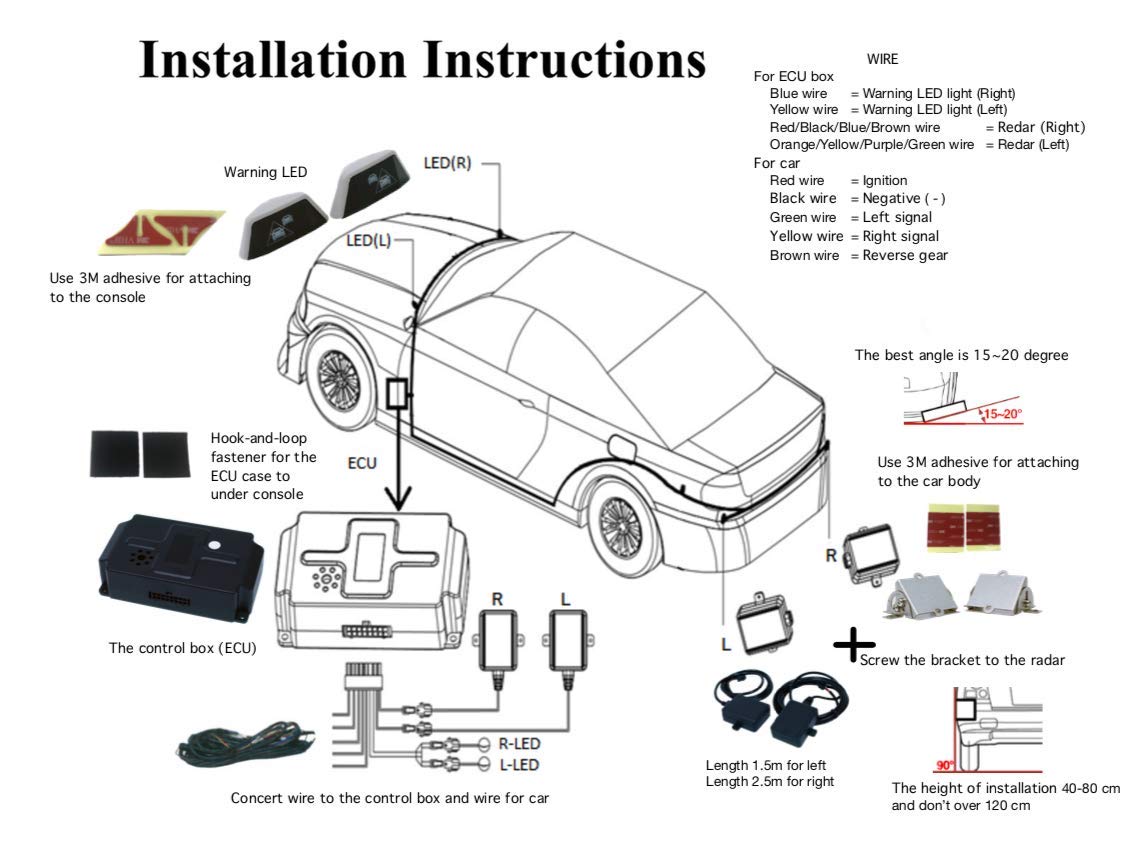 PACKAGE CONTENTS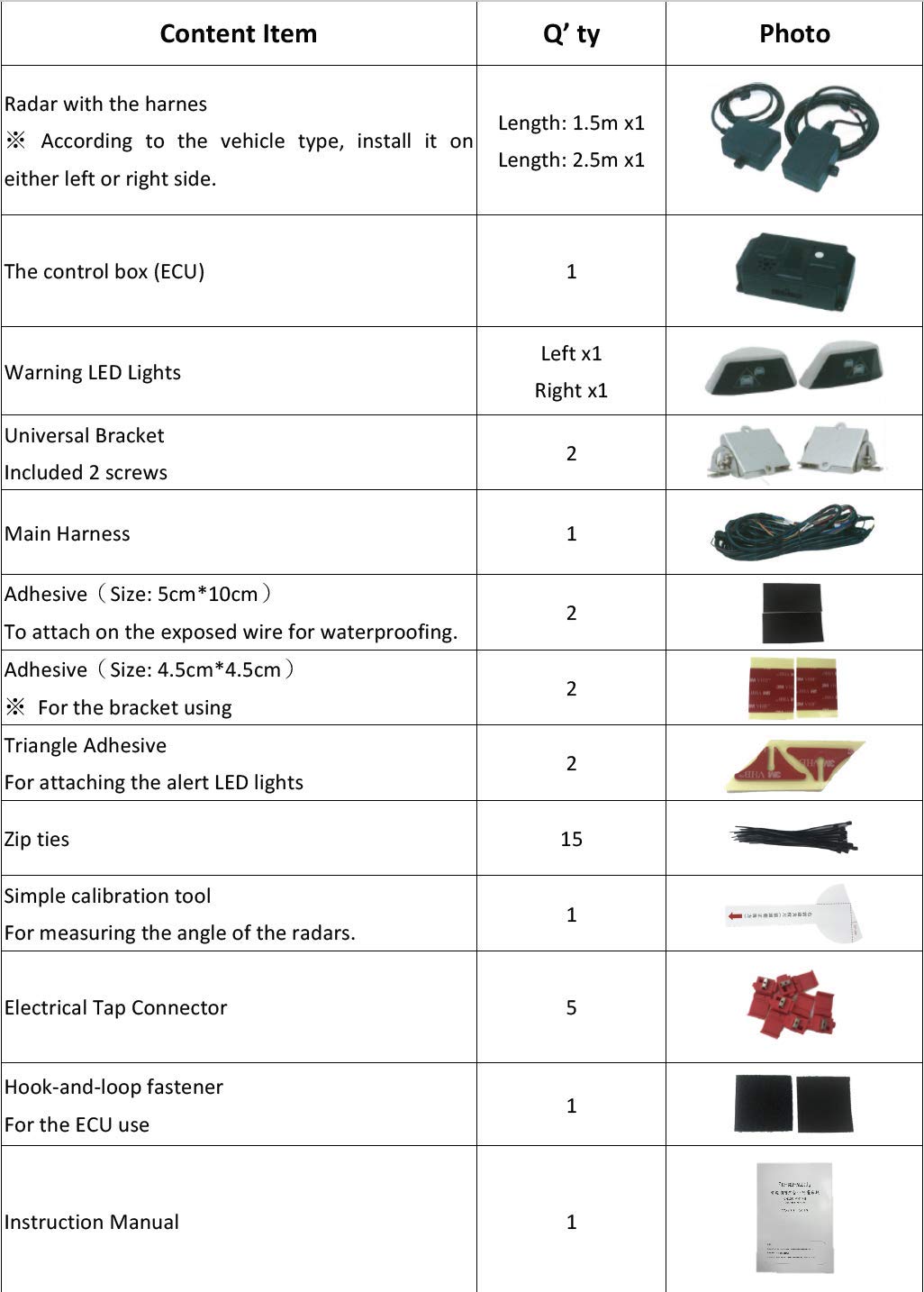 WARRANTY
This product comes with a 1 Year Warranty by the authorized distributor in Malaysia