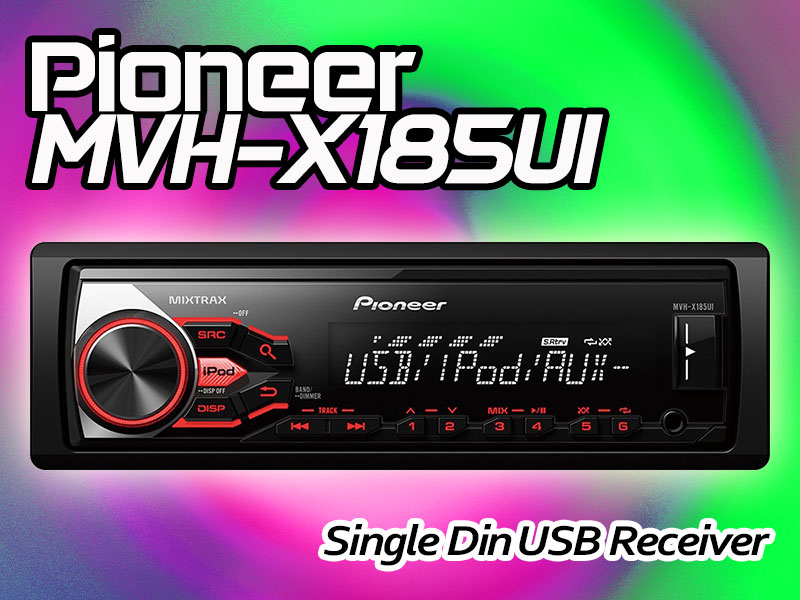 New from the 2016 line, we present, the Pioneer MVH-X185UI. This unit has front USB and Aux inputs. It does not come with a CD mechanism. So if you're looking to play CD's, then you're better off checking out the Pioneer "DEH" series.
If you are someone who doesn't need to play CD's and is looking for top notch unit that will play files from your USB pen drive, iPod, iPhone or Android Smartphone, then this is definitely worth a look. It supports a wired connection via USB cable or via an auxiliary audio cable.
Other than that, this unit also has built-in FM Tuner and also Mixtrax. Give it a go if it suits your needs.